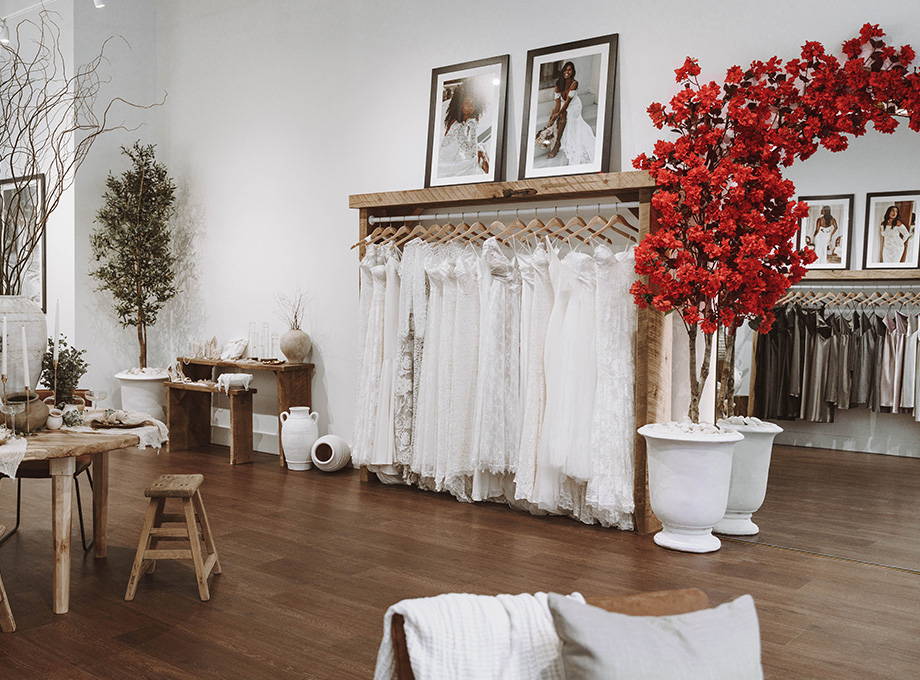 Philadelphia Bridal Boutique
For a unique and unforgettable bridal shopping experience, look no further than our luxurious Philadelphia showroom. 
At your appointment, our friendly stylist will be there to greet you and guide you through our stunning selection of wedding dresses, ensuring that you find the perfect gown that matches your style and vision.  
To save you time, we recommend selecting your favorite five gowns in advance so we can have them waiting for you to try them on when you arrive.
Take a Look
Inside the Space
Philadelphia, Let's Get Married!
Nestled in the heart of Jackson square, our Philadelphia bridal boutique has been crafted with the ultimate GRACE woman in mind. Every detail has been carefully selected to reflect the city's rich history and vibrant culture, ensuring our local brides feel right at home.  
Step inside our bridal boutique and prepare to be immersed by a world of bridal bliss. Our talented stylists will welcome both you with a refreshing glass of bubbles, before escorting you to your very own private styling suite. 
Take your time as you peruse our luxurious collection of wedding dresses, carefully crafted from premium lace, crepes and silks and ethically and sustainably made. In addition, we also offer a stunning selection of accessories, shoes, and jewellery to complete your bridal look 
Your appointment will be anything but rushed. We implore our bride to take this special moment to feel empowered, beautiful and confident, as they find the gown that perfectly embodies their vision. We are so honored to be part of your journey and can't wait to help you create unforgettable memories that will last a lifetime.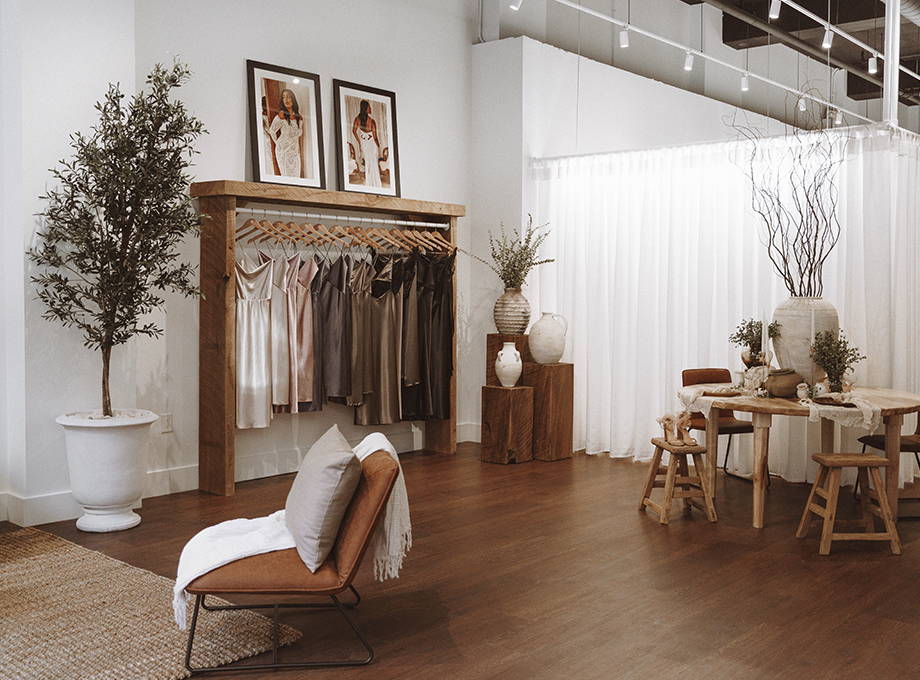 MON

9:00 am - 5:30 pm

TUE

9:00 am - 5:30 pm

WED

9:00 am - 5:30 pm

THU

9:00 am - 7:00 pm

FRI

9:00 am - 5:30 pm

SAT

10:00 am - 7:00 pm

SUN

9:00 am - 5:30 pm
MON

9:00 am - 5:30 pm

TUE

9:00 am - 5:30 pm

WED

9:00 am - 5:30 pm

THU

9:00 am - 7:00 pm

FRI

9:00 am - 5:30 pm

SAT

10:00 am - 7:00 pm

SUN

9:00 am - 5:30 pm
Philadelphia Bridal Boutique Gallery
Our bridal boutique is truly infused with Grace Loves Lace essence. We understand that finding your dream dress is a special experience, and our aim is to ensure you feel at ease so you can cherish these memories for a lifetime.  
Take a look inside our bridal boutique to discover our rustic décor and earthy tones. Book your bridal appointment online now or continue browsing our wedding dresses online.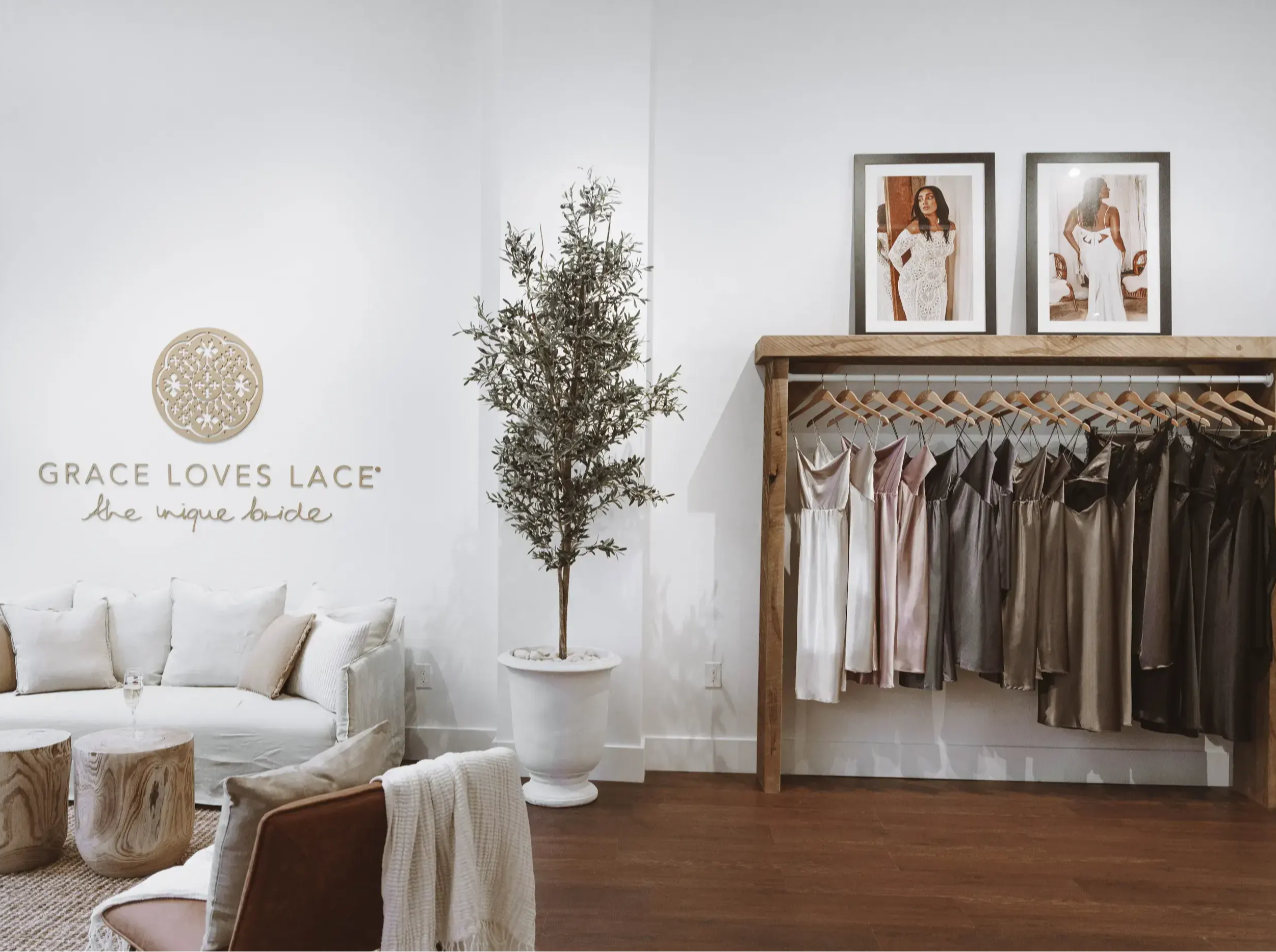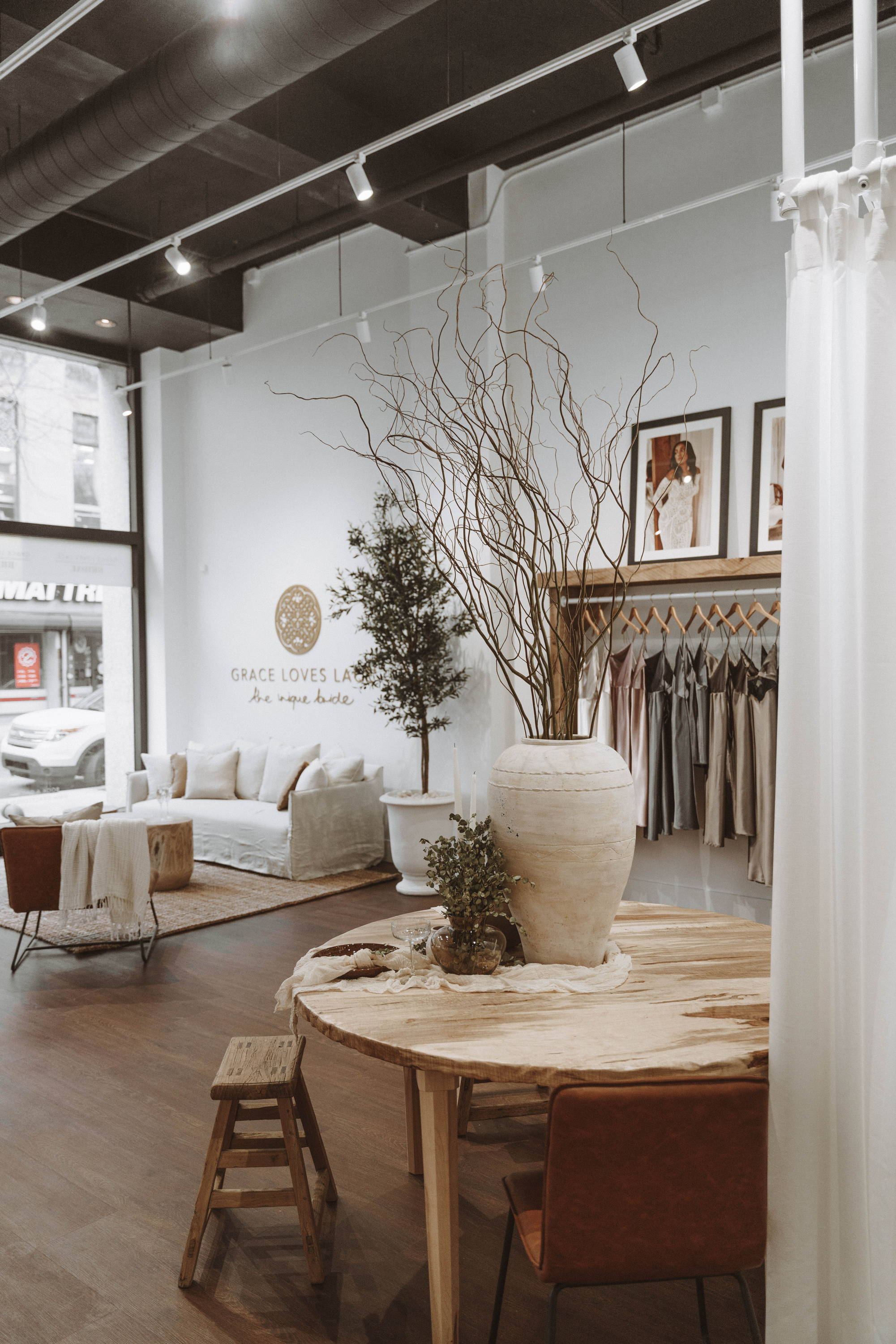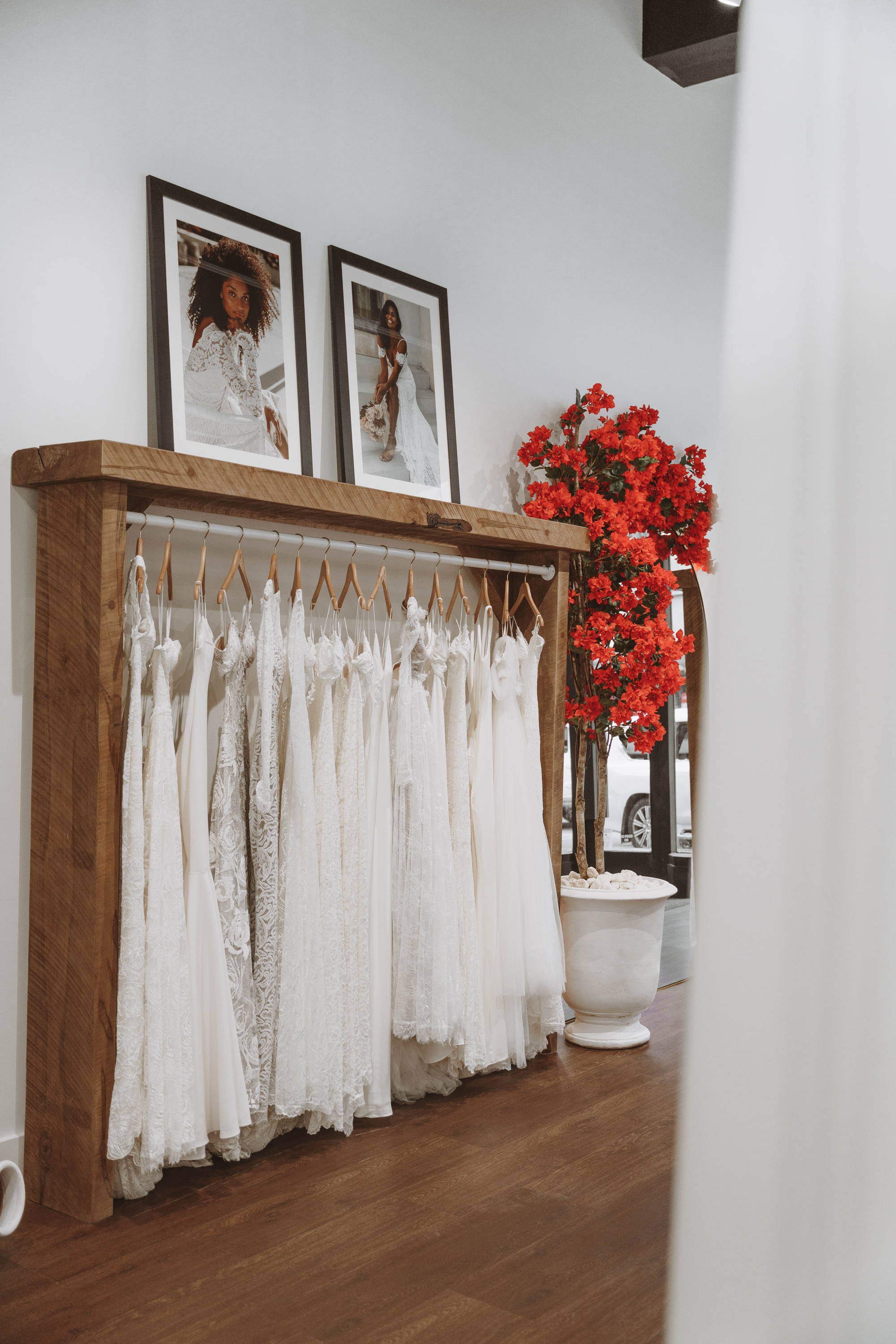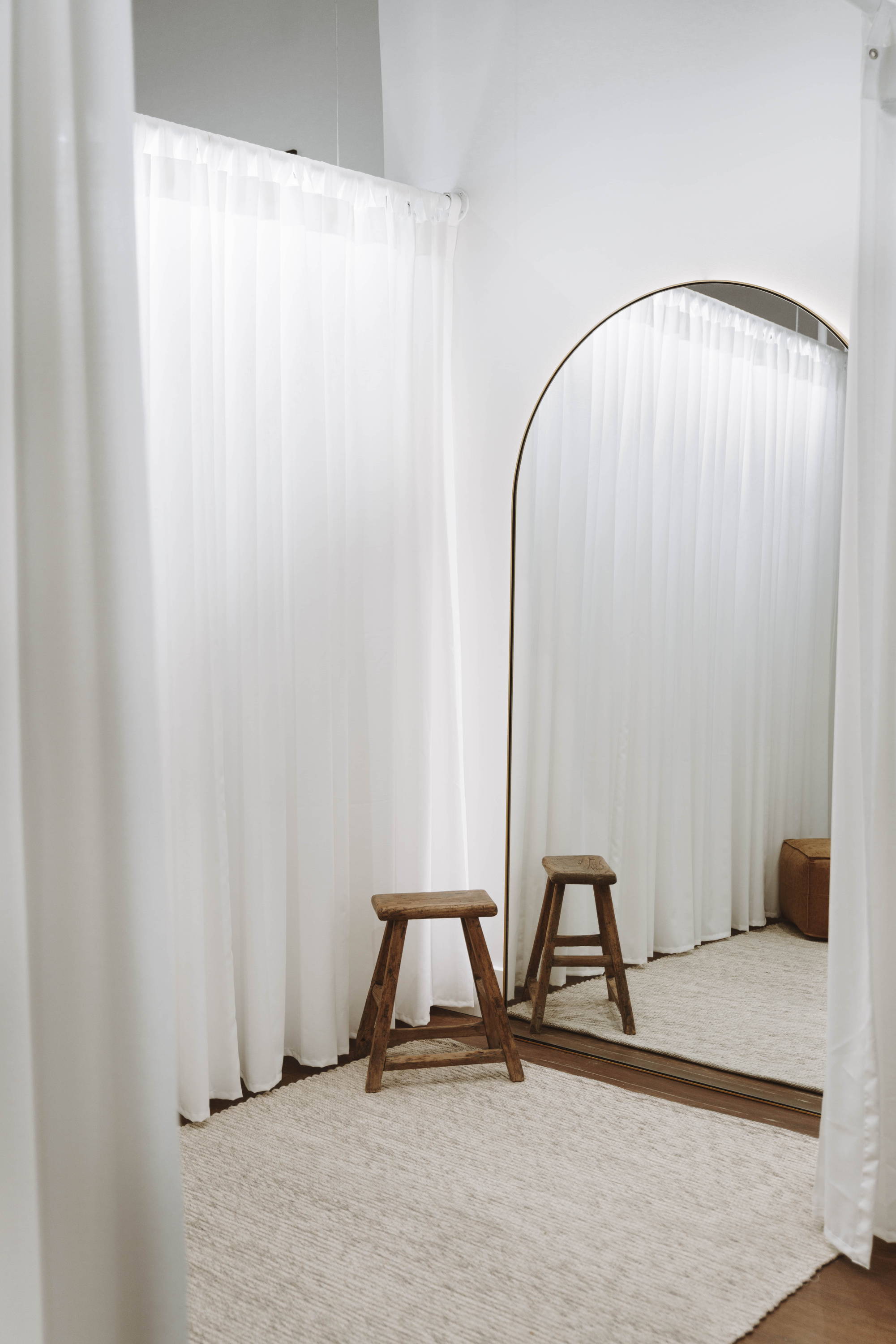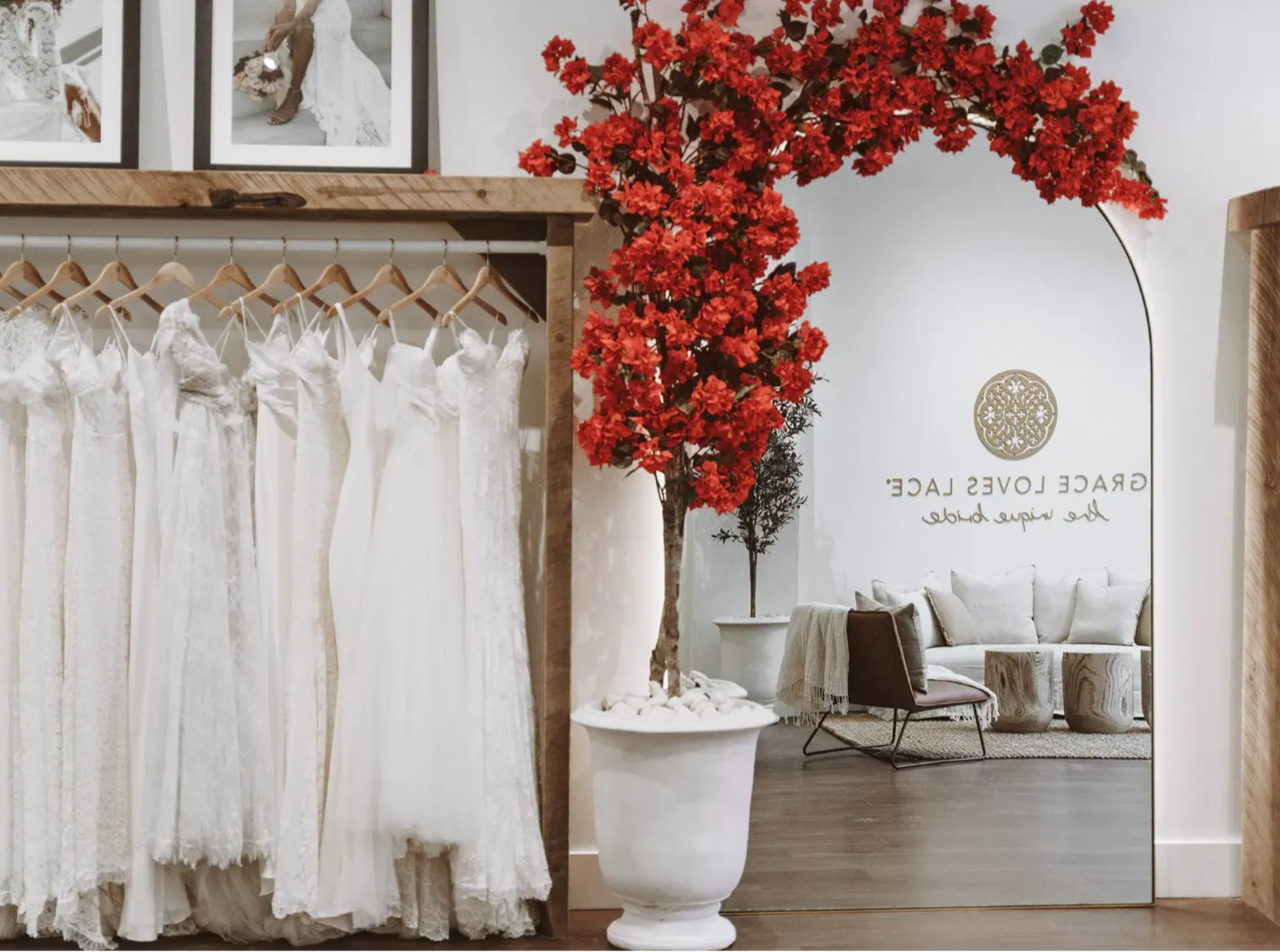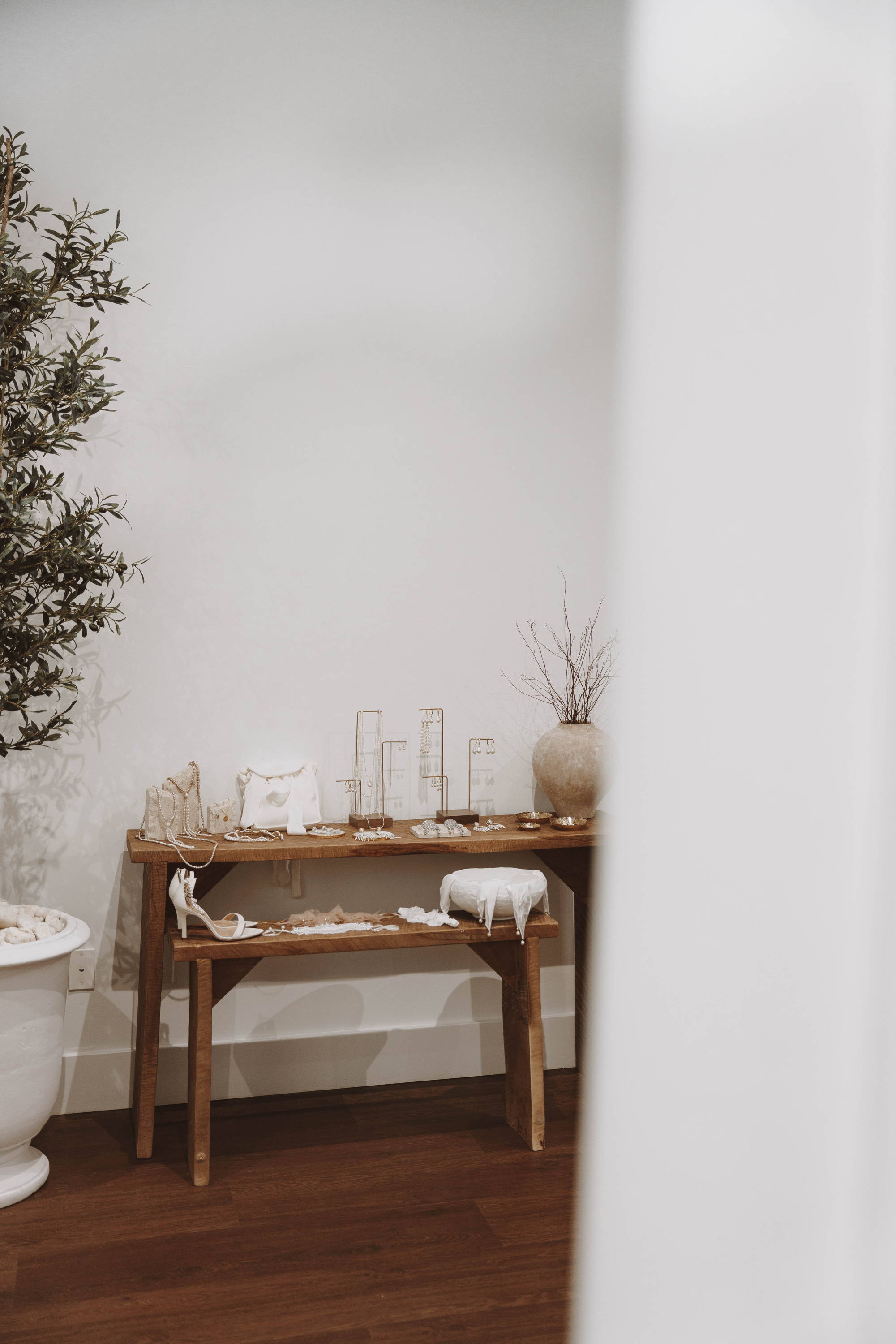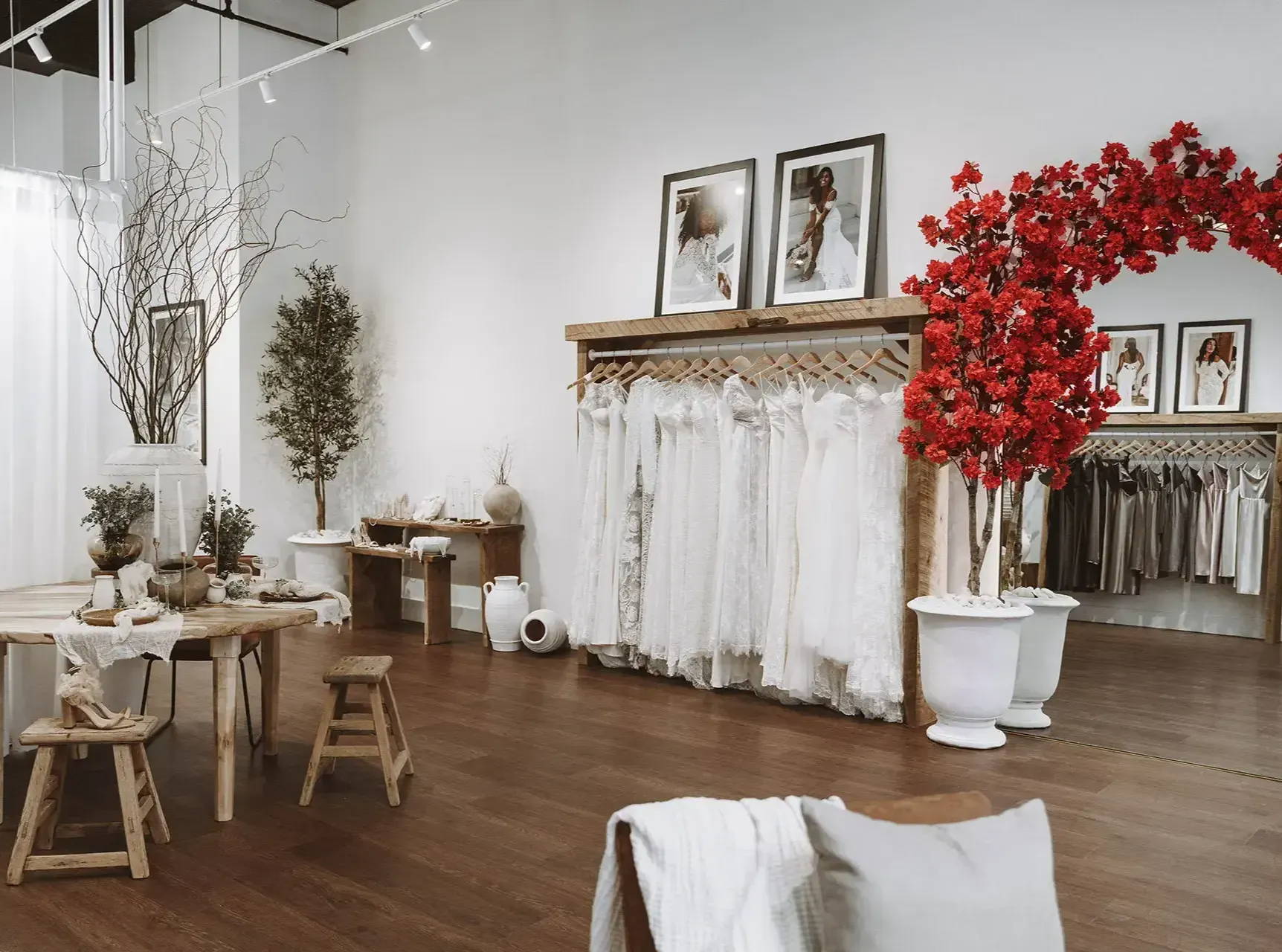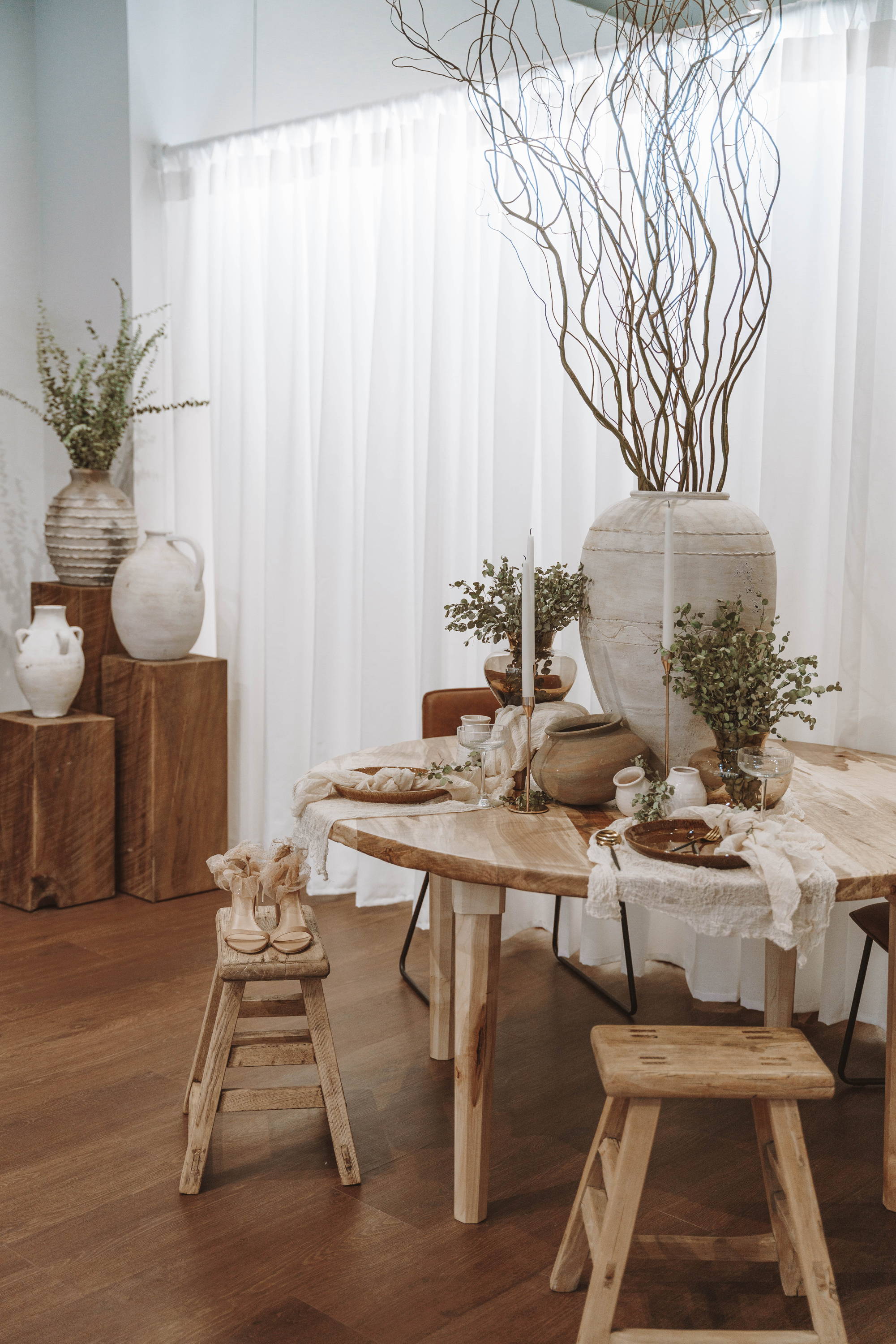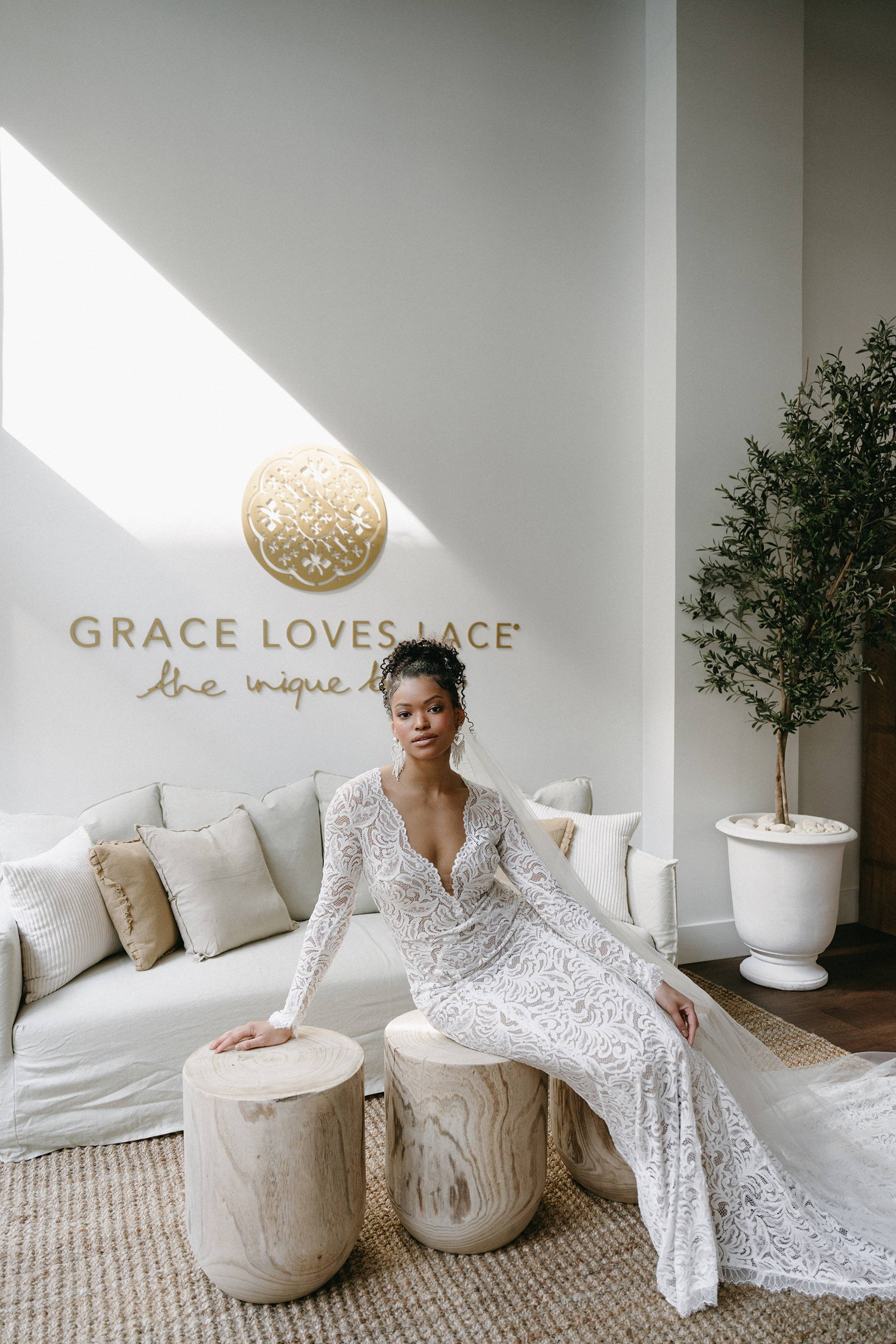 love note from grace bride, karly
"I would recommend GLL to whomever is my next friend getting married. Their knowledge of their collection, how to style, different fits and features was super helpful throughout the process. Always making me feel my best. It was hands down my best shopping experience ever -- not even limited to wedding dresses."
love note from grace bride, kaleigh
"You could tell the stylists really wanted to help me find THE dress, not just sell me a dress. Grace Loves Lace has so much class and is the best of the best. They have styles for everyone! I will recommend this shop to all my friends getting married. Thank you for being the best and so accommodating! 10/10 recommend."
love note from grace bride, jordan
"Everything was comfortable, beautiful, and well thought out. I ended up finding my dream dress here and I could not be happier. I highly recommend anyone looking for a dress to go here."