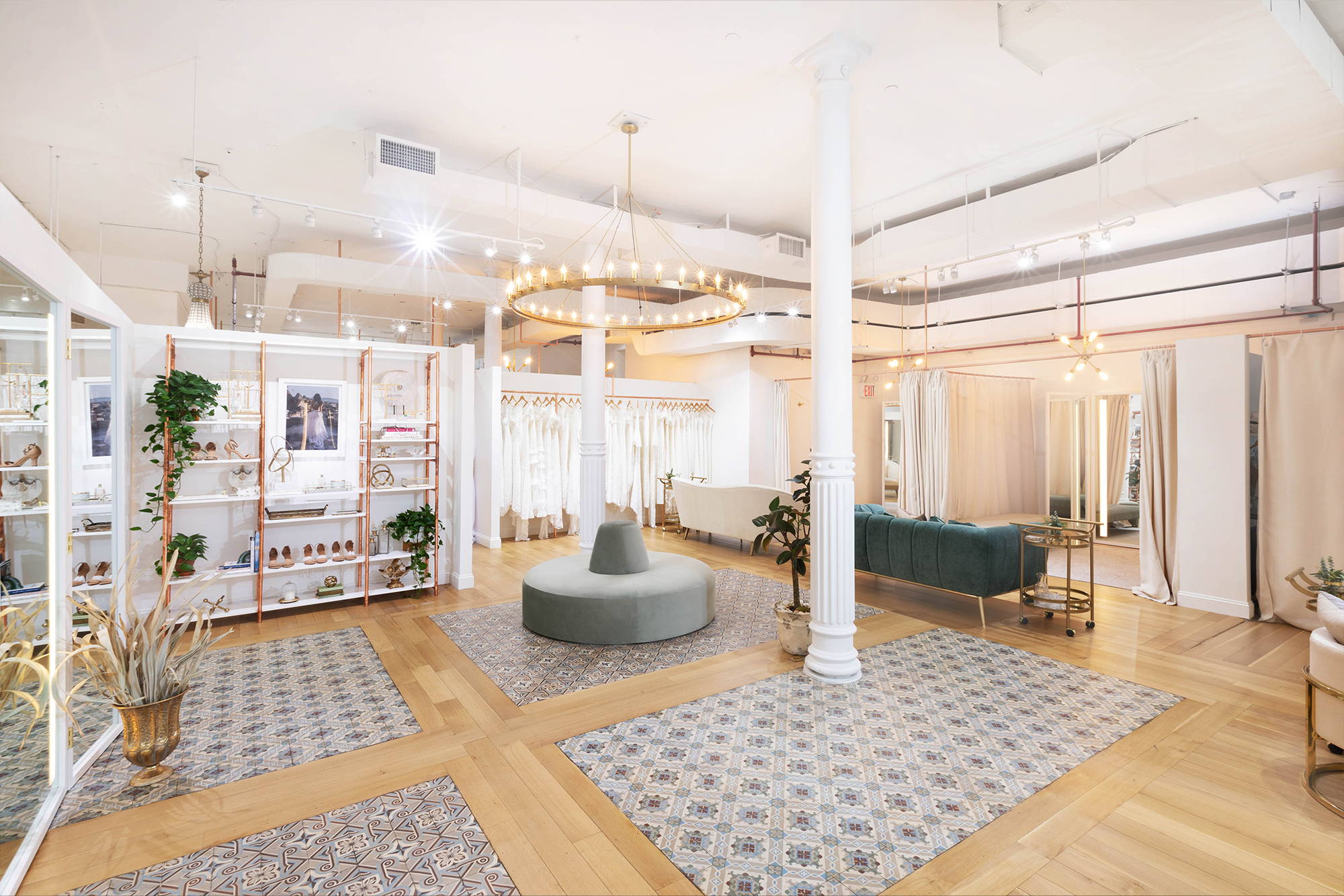 Discover our New York bridal haven, the boutique that was designed so you can escape the hustle of the city and immerse yourself in a world of bridal bliss.  
For an unforgettable bridal experience, look no further than Grace Loves Lace New York. 
At your appointment, you'll be greeted by a friendly stylist before settling into your own private styling suite. Our store is more than just a place to find your dream dress, it's an experience we want you to cherish for many years to come.  
We have no doubt you'll find the perfect dress to complement your style, body shape and wedding type. Our New York destination is the ultimate boutique for brides who want to stand out on their special day. So why wait? Make your visit even more special by selecting your favorite gowns ahead of time.
Take a Look
Inside the Space
New York, Let's Get Married!
Nestled in New York's fashionable and iconic Soho neighborhood, this divine heritage space reflects our effortless, sophisticated aesthetic. Think sage velvet lounges, blush furnishings, optimal lighting, our iconic copper detailing and wild Australian eucalyptus. Book your appointment to try our signature Ready to Wear styles, alongside our exquisite occasionwear and accessories collections. You can even order your Made to Order gown, hand-crafted just for you. 
During your New York bridal boutique experience, your relaxed and friendly stylist will take you to your private styling suite to experience our award-winning service and to try on our dream wedding dresses. This is your moment, alongside your girlfriends, to really savor the joy of being engaged and soak up the anticipation and excitement of getting married! Complete the look with accessories of your choice – shoes, veils, earrings and bridesmaid dresses are all available to you. 
Whether you're a modern, classic, bohemian or luxe beauty, our collections include an array of wedding gowns to empower you and make you feel like the best version of yourself on your special day. 
We have no doubt you'll be able to discover 'The One' – a wedding dress that remains true to your personality and individuality, where you can completely and unapologetically be YOU, with the freedom to dance and move. We can't wait to meet you at our New York bridal boutique.
MON

9:00 am - 6:00 pm

TUE

9:00 am - 6:00 pm

WED

9:00 am - 6:00 pm

THU

9:00 am - 8:30 pm

FRI

9:00 am - 6:00 pm

SAT

9:00 am - 7:00 pm

SUN

9:00 am - 7:00 pm
MON

9:00 am - 6:00 pm

TUE

9:00 am - 6:00 pm

WED

9:00 am - 6:00 pm

THU

9:00 am - 8:30 pm

FRI

9:00 am - 6:00 pm

SAT

9:00 am - 7:00 pm

SUN

9:00 am - 7:00 pm
New York Bridal Boutique Gallery
Take a look inside our gallery and see for yourself what makes our New York bridal boutique so chic and trendy. These pictures are just a taste of what's in store for you when you visit us in person.  
Discover GRACE's world of elegance and effortless sophistication and book your appointment online now.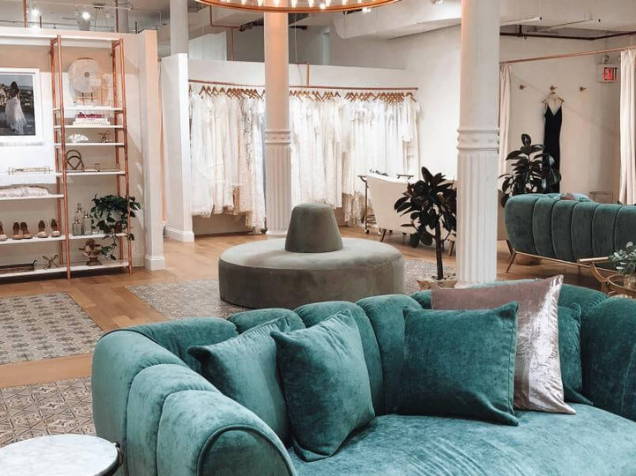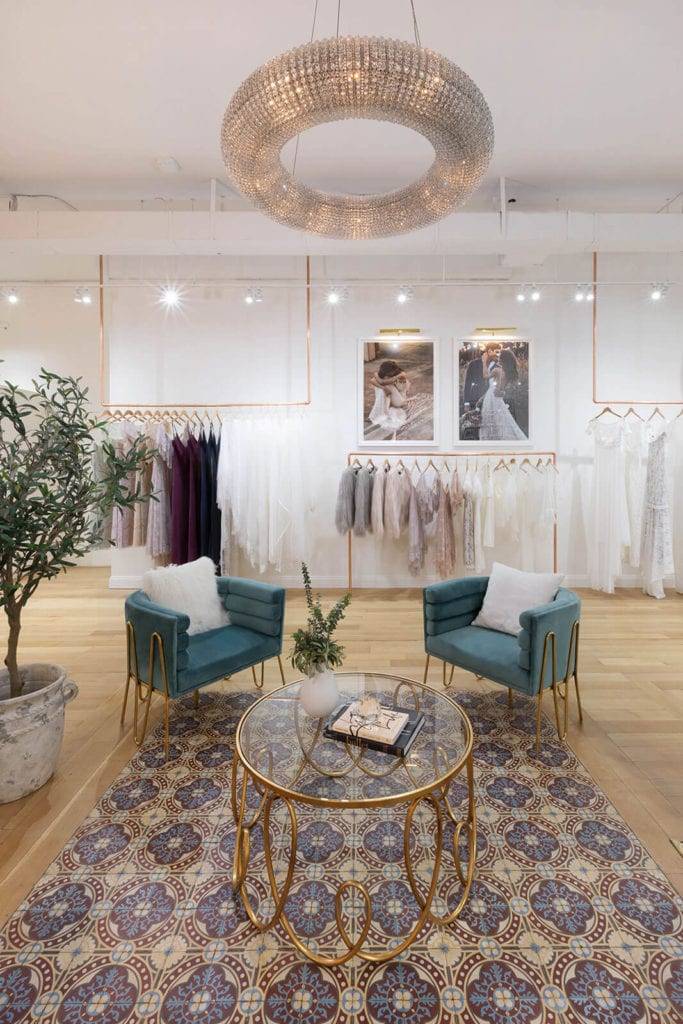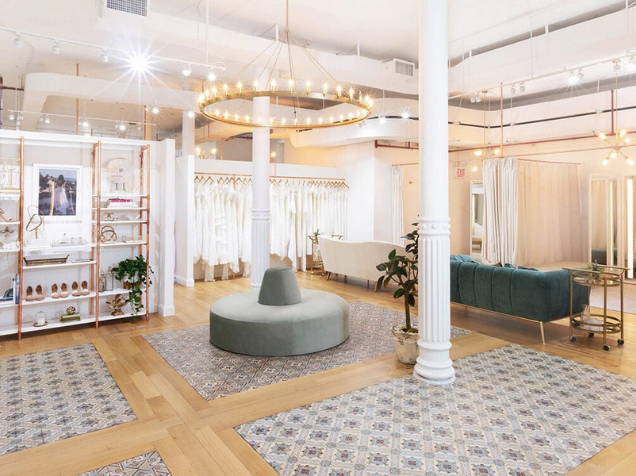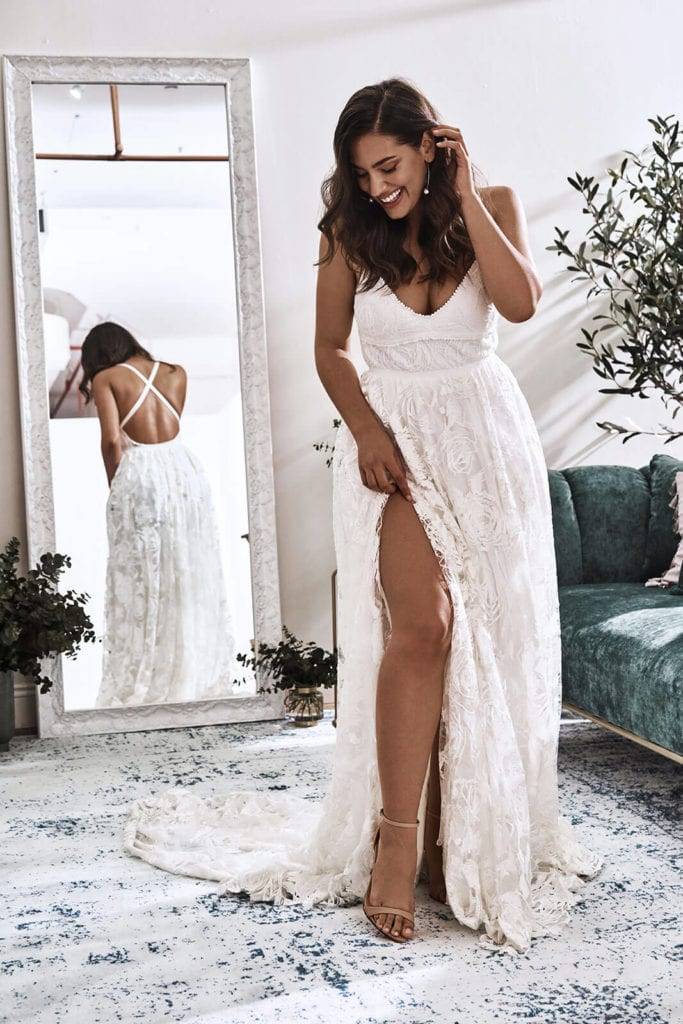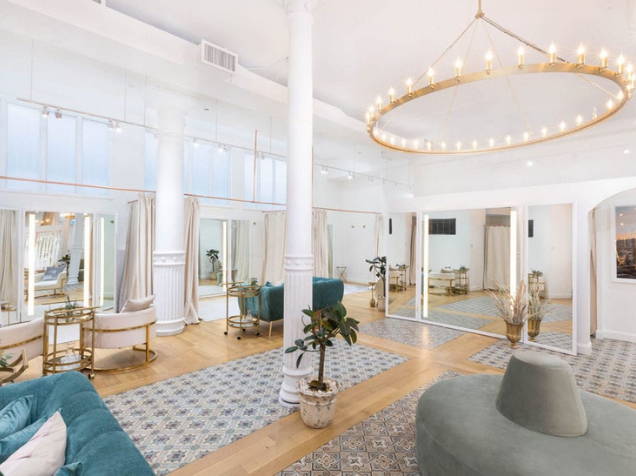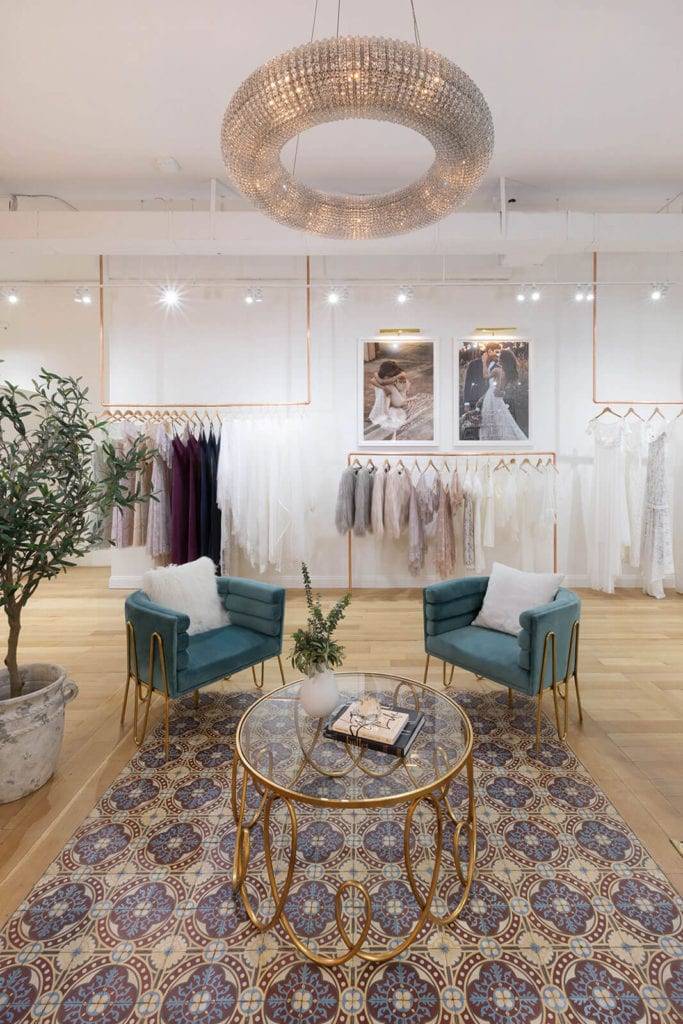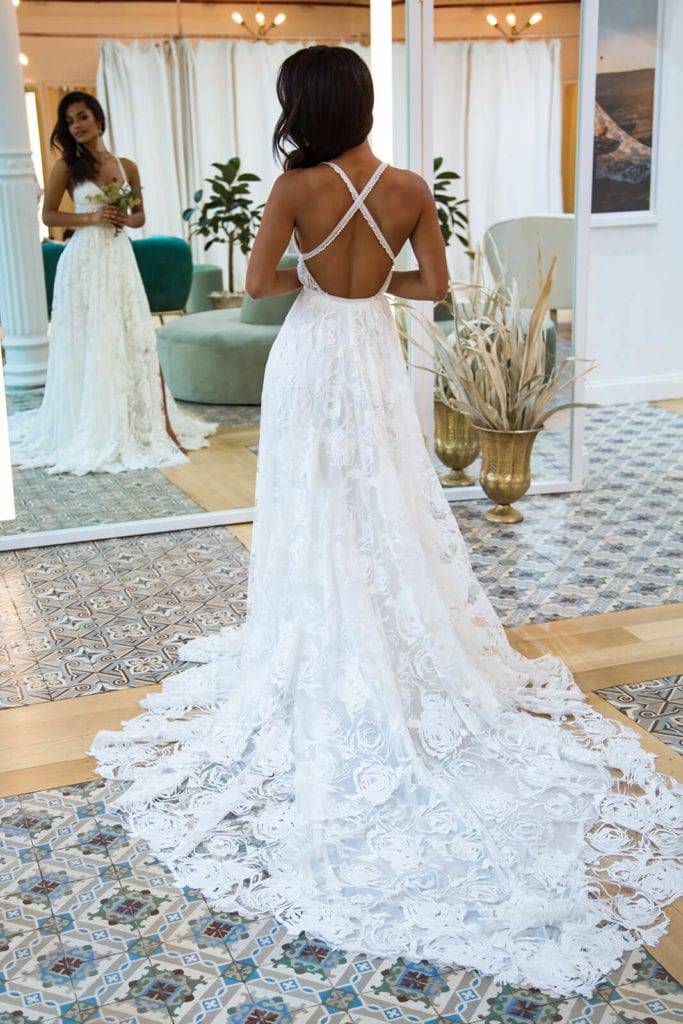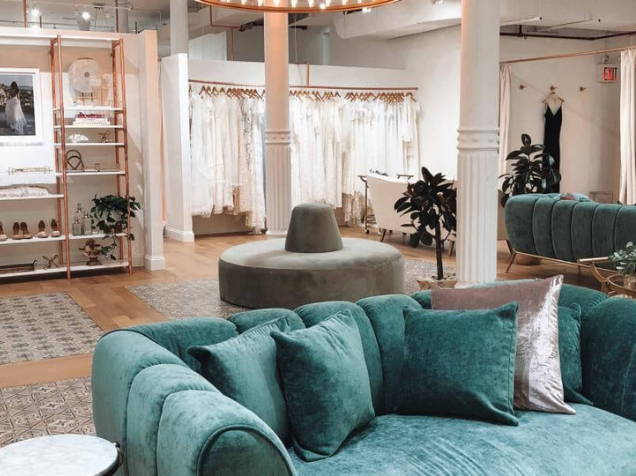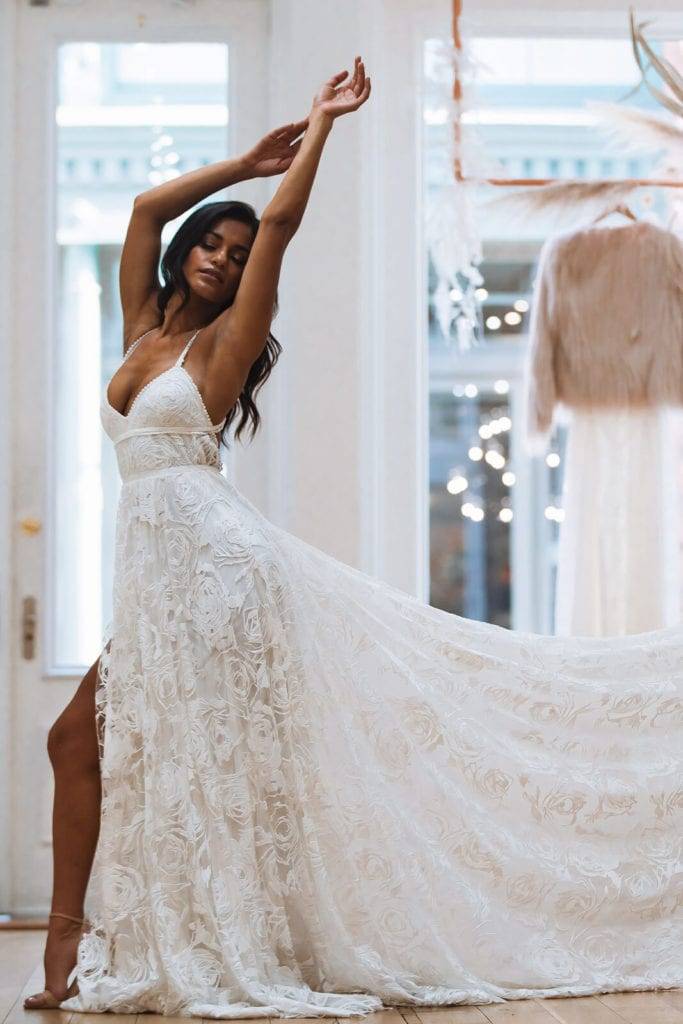 LOVE NOTE FROM GRACE BRIDE, ASHLEY
"I'm so happy I made an appointment at Grace Loves Lace - it was a dream experience. My stylist, Becca, was amazing. I was with my mom and sister and she gave us all water and champagne (it was a super hot day in NYC so it was great). She was so knowledgable and knew exactly what I was looking for. I never felt pressured to buy anything but after she put a veil on me to complete my look, I just KNEW I was getting my dress that day. I'm so happy I'm going to be a GLL bride! If you're a NYC bride, definitely come here, you won't regret it."
LOVE NOTE FROM GRACE BRIDE, DANIELLE
"I am from New York and I have been following GLL on social media for years. Once I got engaged, I booked an appointment straight away - I knew I had to wear one of your stunning gowns for my special day. The beauty and uniqueness can't be found anywhere else."
LOVE NOTE FROM GRACE BRIDE, BRIGITTE
"I had an amazing experience here at the New York Flagship store. The store itself is gorgeous. Beautifully decorated & clean and just overall a great atmosphere. I had Becca Andrews as my stylist and she honestly sealed the deal for me. I did purchase my wedding dress from here not only because they have beautiful dresses but because of my experience with Becca."