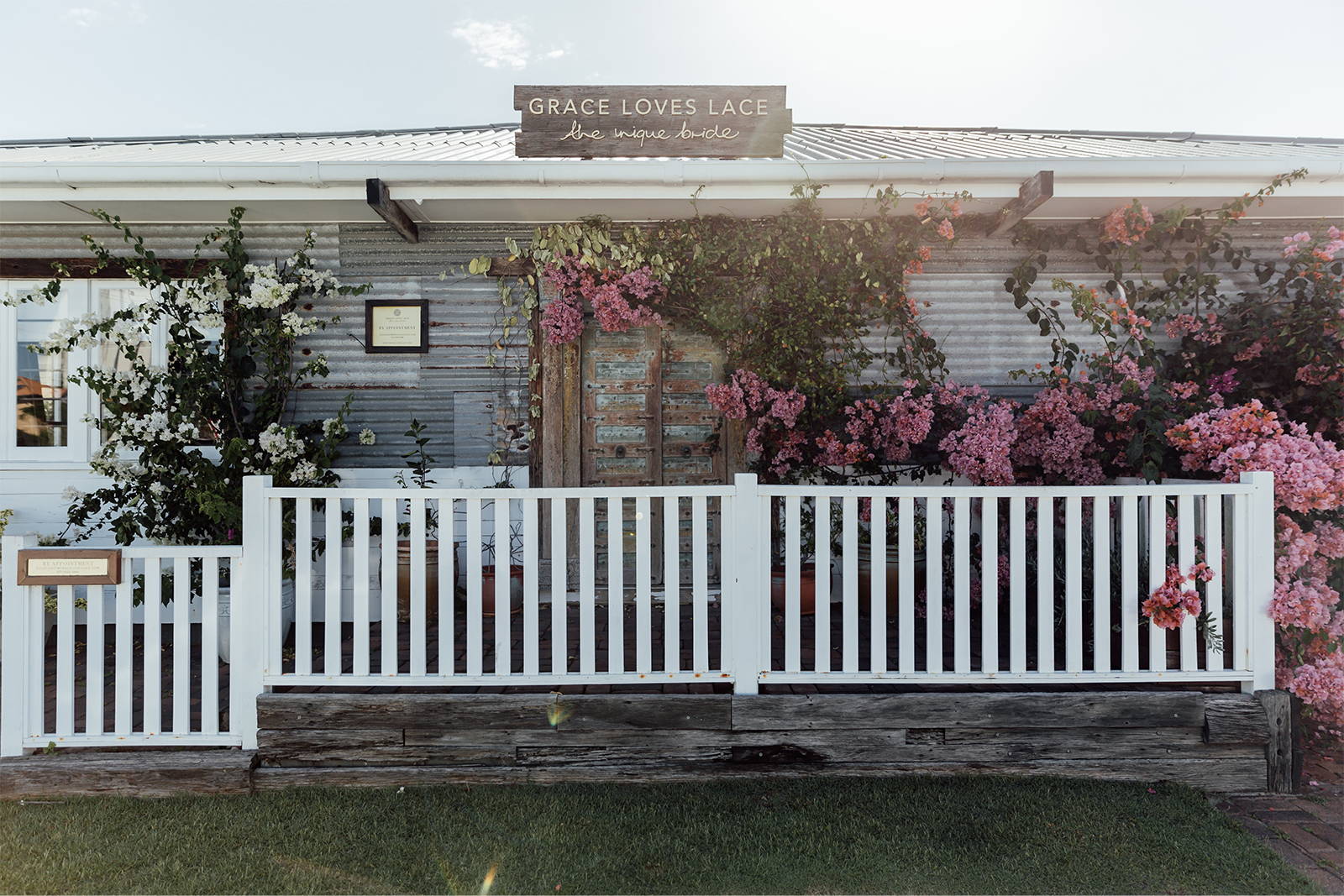 Gold Coast Bridal Boutique
Step into the world of Grace Loves Lace and experience a one-of-a-kind bridal journey in our iconic bridal boutique, located in Burleigh Heads; the trendiest district of the Gold Coast. 
As you walk in, you'll be warmly welcomed by one of our talented stylists, who will guide you through every step of the process. Our boutique is the ultimate destination for you to envision yourself on your special day and find the perfect wedding dress that truly reflects your unique style. 
Our boutique is designed to inspire and captivate you. Our team is dedicated to celebrating every aspect of who you are, and we're confident that you'll find the perfect gown to enhance your body shape, wedding type, and overall essence. 
So come on in and say "YES" to the dress of your dreams at the Grace Loves Lace Gold Coast. 
Take a Look
Inside the Space
Gold Coast, Let's Get Married!
Located near the golden beaches of Burleigh Heads, famed for its sparkling stretch of sand and sea, this iconic cottage-style shop is the beating heart of our brand. This stunning sunlit bridal haven features rustic yet elegant details – think heritage floorboards, bohemian furnishings, cosy sofas and copper accents, complete with fresh white flowers. 
Upon arrival at our Gold Coast bridal boutique, you'll be greeted by one of our friendly, down-to-earth expert stylists (who know each of our gowns inside-out!) and treated to our award-winning service. During your appointment you'll experience true craftsmanship up close; our ethically and sustainably made wedding gowns are created from high quality fabrics such as French lace, crepe and silk. 
Whether you're a modern, classic, bohemian or luxe beauty, our collections include an array of wedding gowns to empower you and make you feel like the best version of yourself on your special day. 
To make the most of your experience, we invite you to select your top 5 GRACE gowns prior to booking your appointment. 
We have no doubt you will be totally enamoured once you've found 'The One' and our Gold Coast stylists are so honoured to be a part of this unforgettable experience.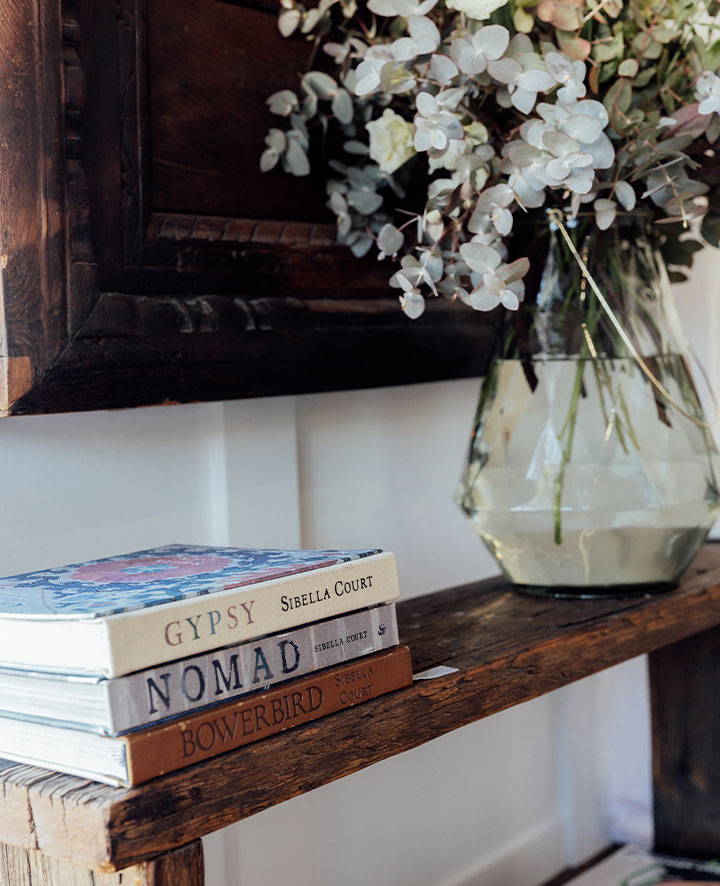 MON

8:30 am - 5:00 pm

TUE

8:30 am - 5:00 pm

WED

8:30 am - 5:00 pm

THU

8:30 am - 5:00 pm

FRI

8:30 am - 5:00 pm

SAT

8:30 am - 5:00 pm

SUN

8:30 am - 5:00 pm
MON

8:30 am - 5:00 pm

TUE

8:30 am - 5:00 pm

WED

8:30 am - 5:00 pm

THU

8:30 am - 5:00 pm

FRI

8:30 am - 5:00 pm

SAT

8:30 am - 5:00 pm

SUN

8:30 am - 5:00 pm
Gold Coast Bridal Boutique Gallery
Prepare to be swept away by the charming and inviting ambiance of our iconic cottage-style shop, which is truly the signature of our brand. 
Step inside and discover a stunning sunlit bridal haven, filled with rustic yet elegant details that embodies our commitment to quality and style. From the heritage floorboards to the bohemian furnishings, cosy sofas, and copper accents, every element of the space has been carefully curated to create a unique and visually appealing experience. 
As you explore the space, you'll be surrounded by fresh white flowers that add a touch of natural beauty and sophistication to the boutique. So, take a sneak peek now, but don't forget to come check it out yourself – you won't be disappointed!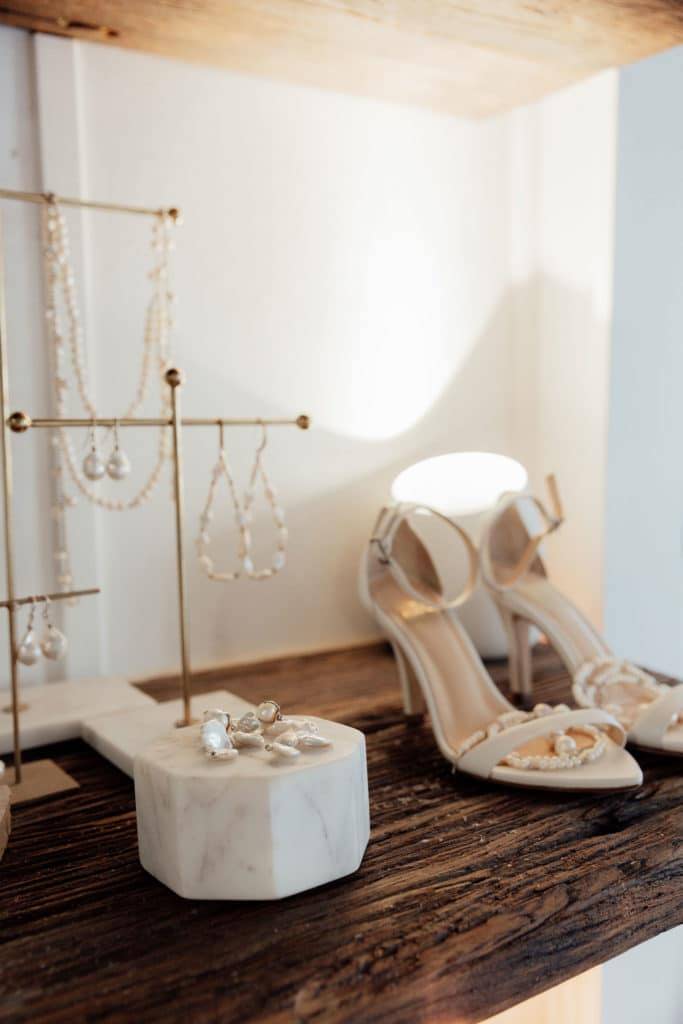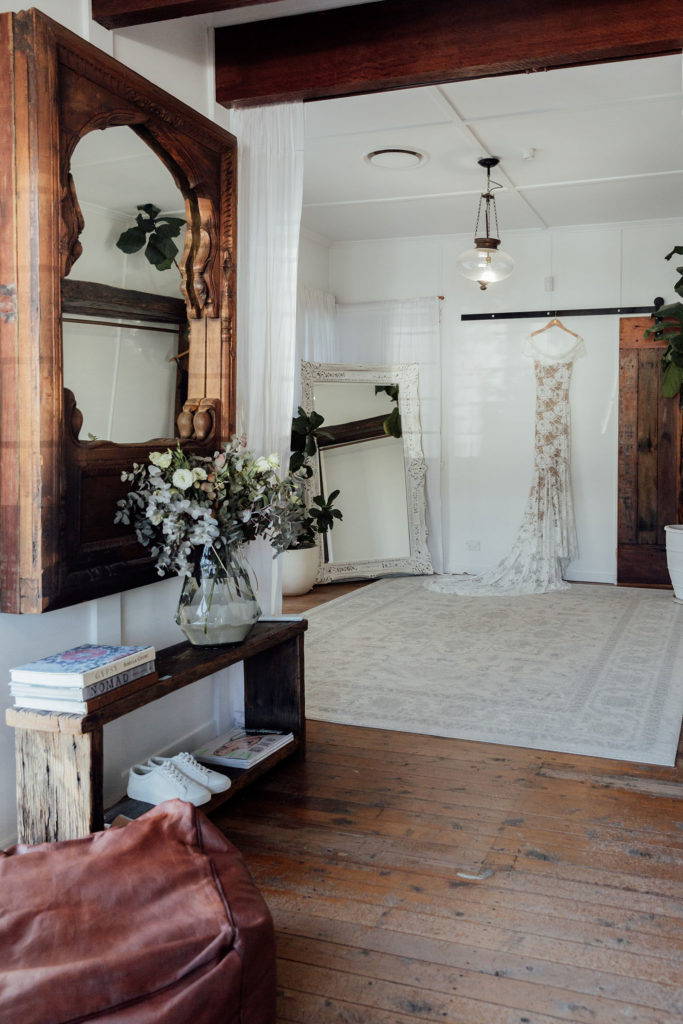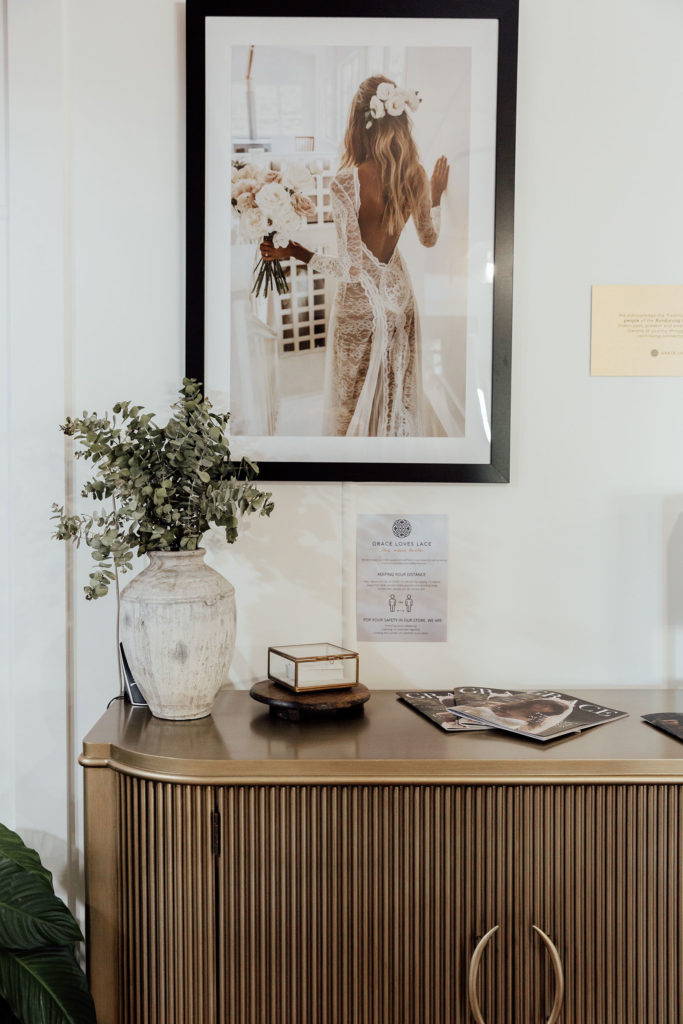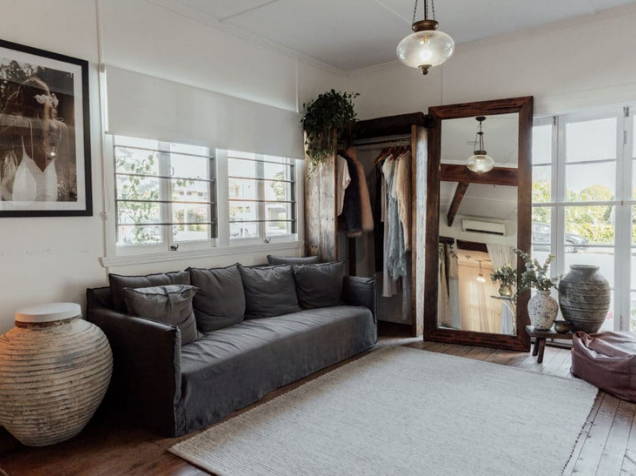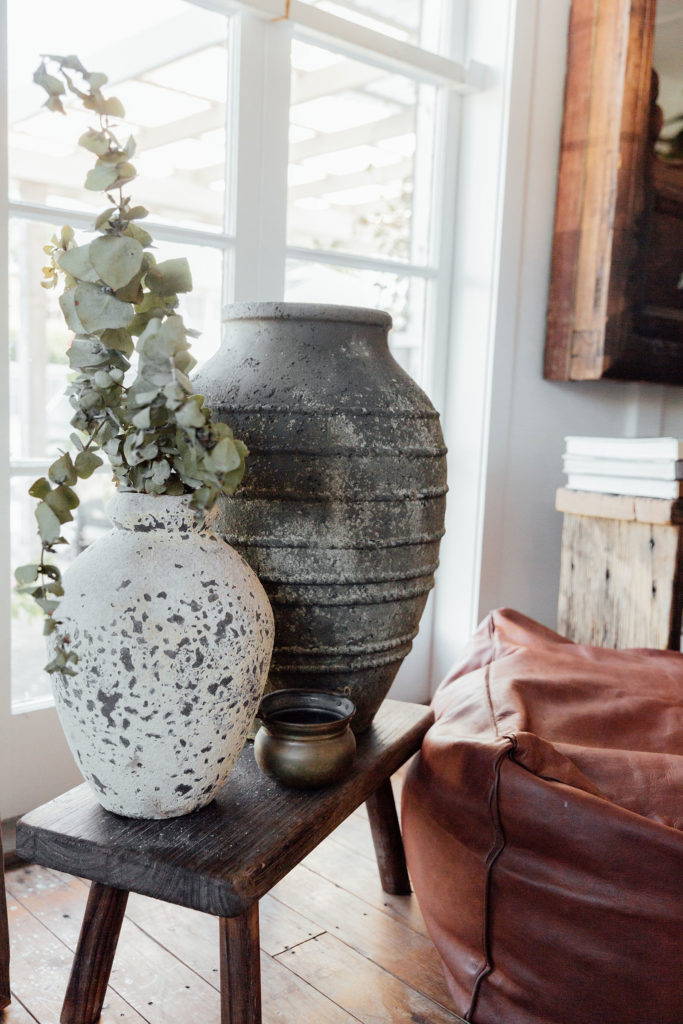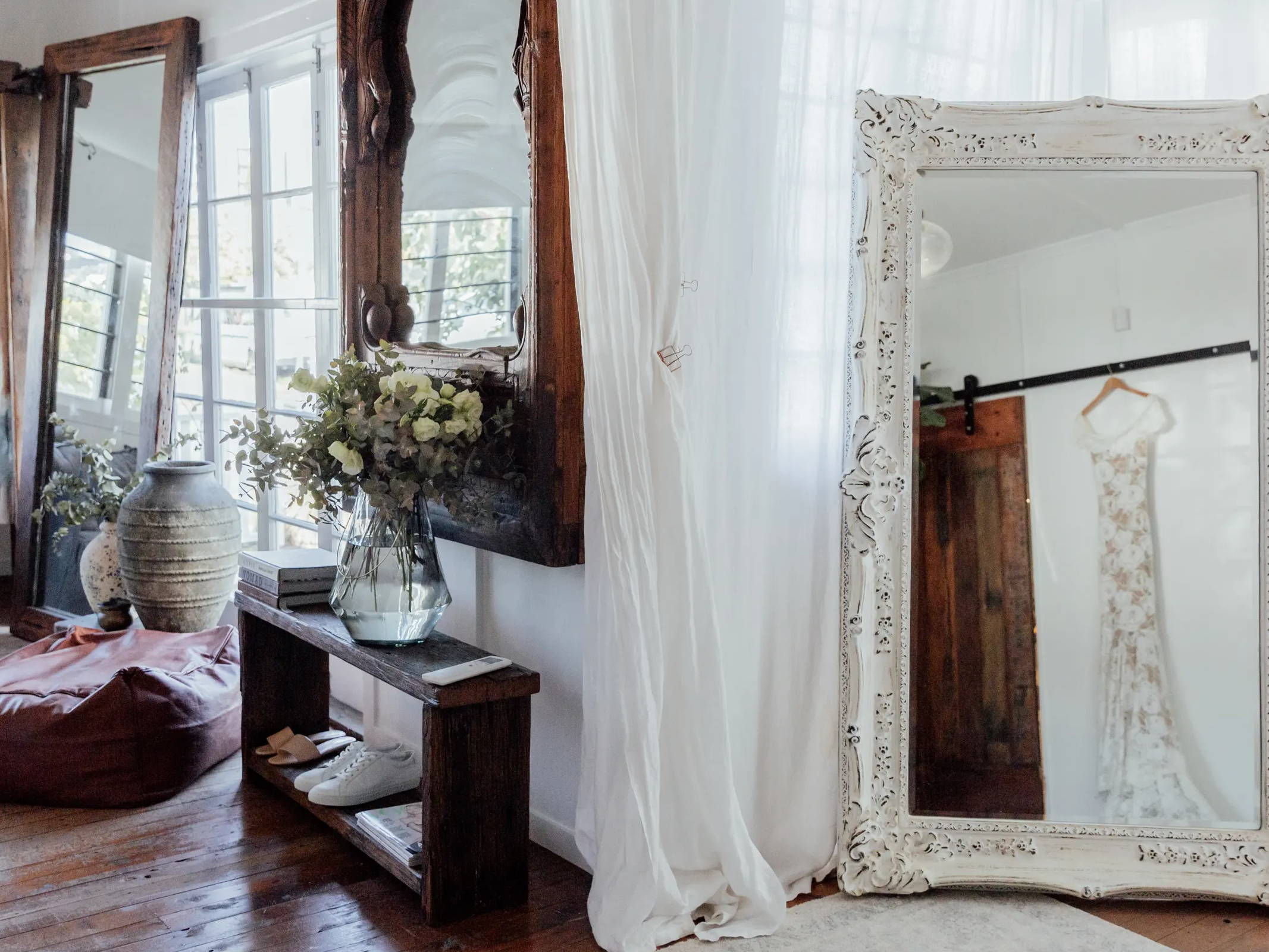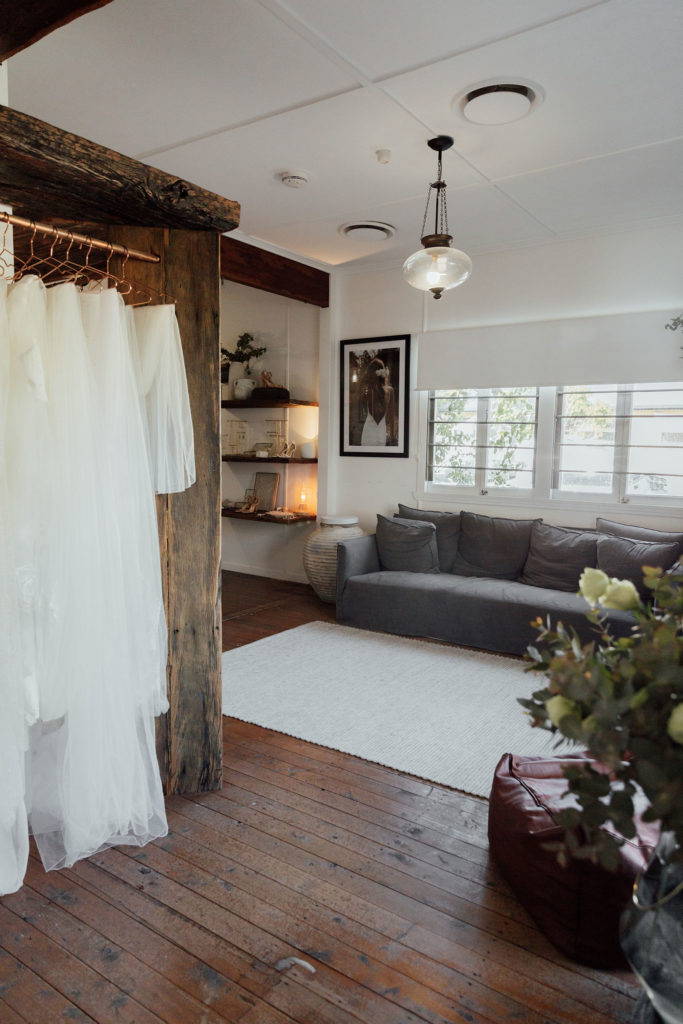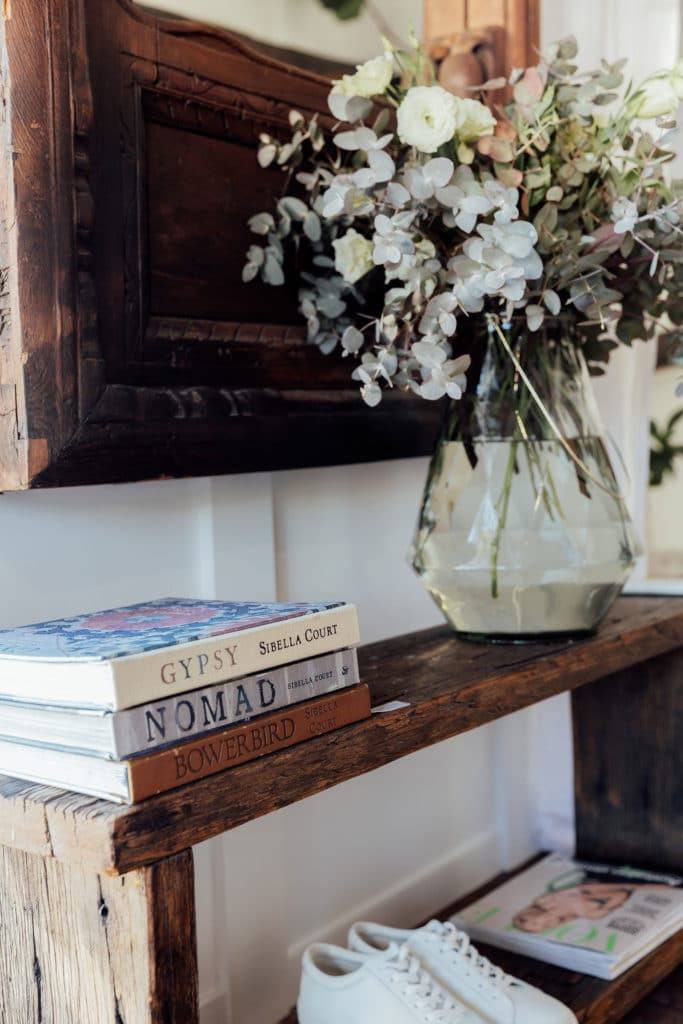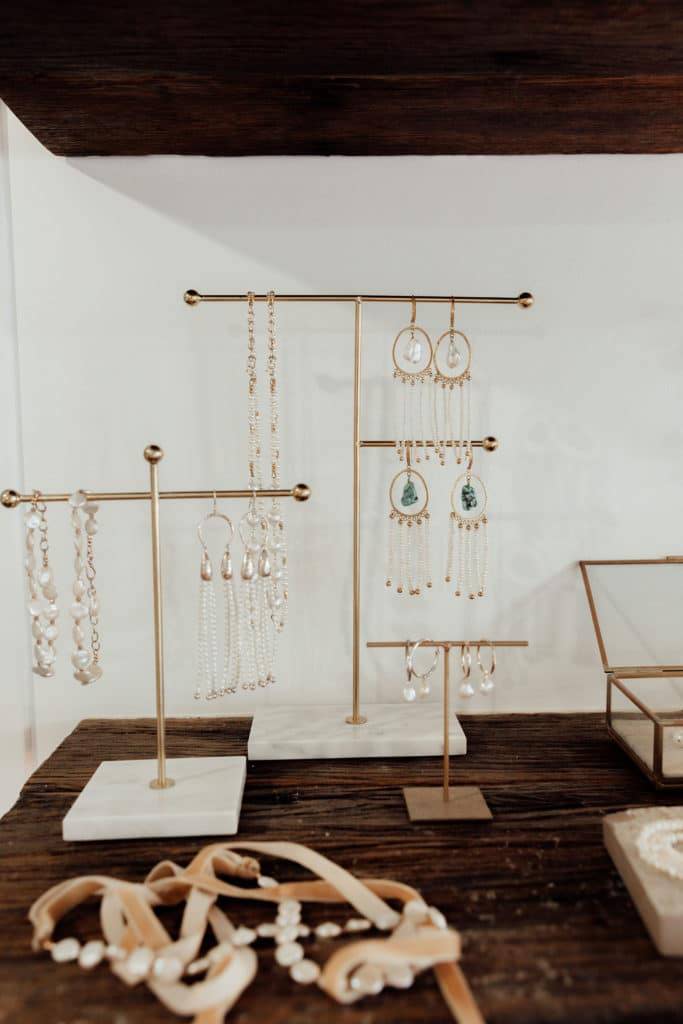 love note from grace bride, shawna
"What a beautiful experience from the start to finish. I can not wait to wear my dress on this unforgettable day. Thank you so much for making this decision so easy."
LOVE NOTE FROM GRACE BRIDE, REBECCA
"Beautiful boutique; I have followed these lovelies for about 2 years constantly in love with their style & design! The girls were beautiful and provided lovely service - I have and will continue to recommend Grace loves Lace to everyone!"
LOVE NOTE FROM GRACE BRIDE, SARAH
"After trying on dresses at a larger chain, I knew as soon as I discovered GLL that they were exactly what I had been missing. The Gold Coast showroom is stunning and so relaxed. I loved that they served champagne and sweets, I felt so special."