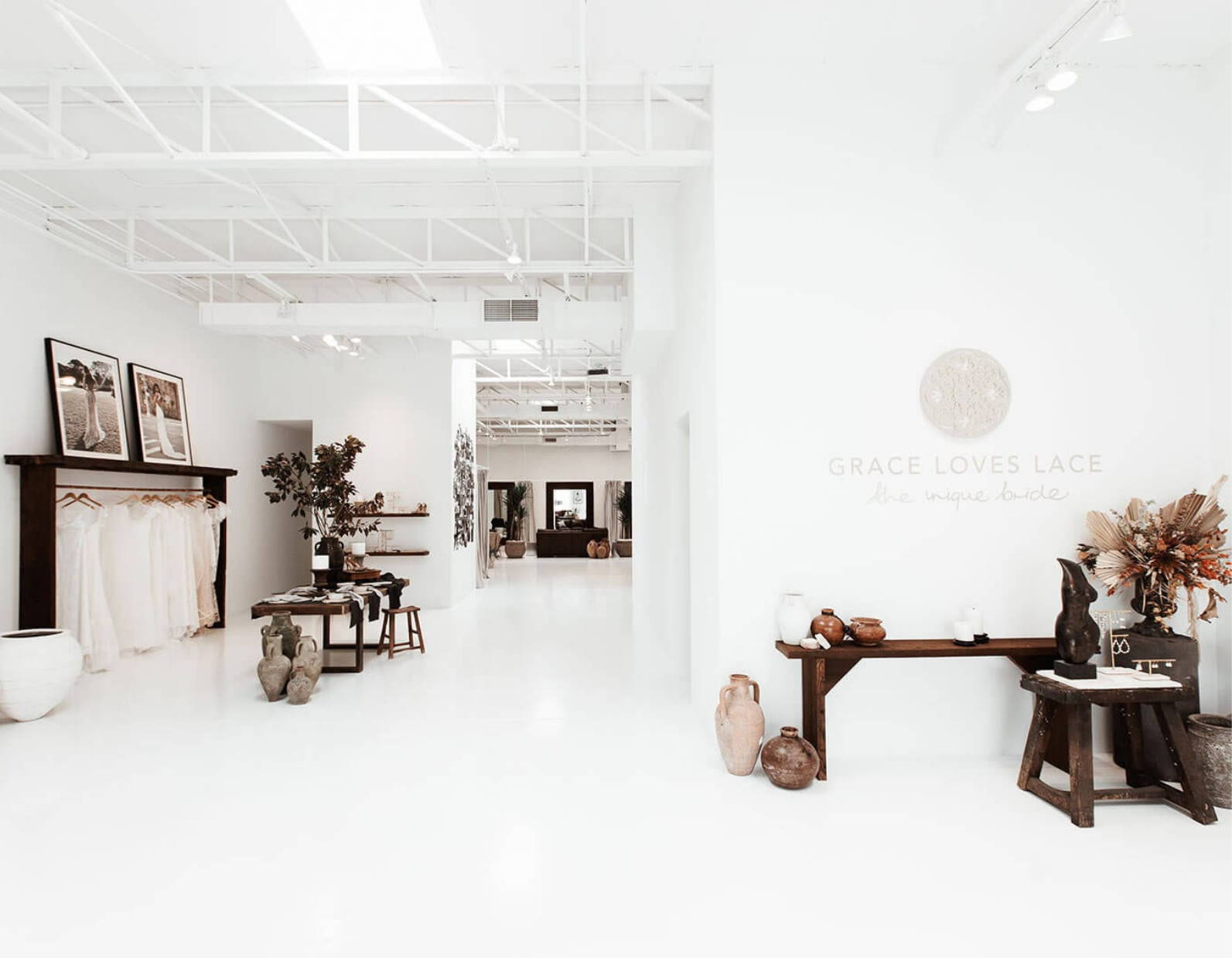 For an unforgettable bridal shopping experience, look no further than our luxurious Dallas bridal boutique. 
At your appointment, you'll be greeted by a friendly stylist before settling into your own private styling suite surrounded by your loved ones. We have no doubt you'll find the perfect dress to complement your style, body shape and wedding type. 
We want you to have an amazing experience and make the most of your appointment. Please take a moment to select your top five gowns when booking with us. By doing so, our stylists will have your selected gowns ready for your appointment. 
Take a Look
Inside the Space
Dallas, Let's Get Married!
Located in the Design District, our Dallas bridal boutique was designed with the Grace Loves Lace woman in mind. Featuring rich, earthy textures, our Dallas location is a vast, open, white-washed space with contrasting recycled timber features, providing the perfect backdrop for your bridal shopping experience. In a nod to our Australian heritage, we have transformed this former art gallery using antiques with gold and leather accents and an abundance of natural light. 
From the moment you walk into our boutique, you will be greeted by your own friendly stylist with a glass of bubbles, before moving into your private styling suite, where you'll try on our stunning and luxurious wedding dresses at your leisure. Your Dallas bridal appointment will be anything but rushed – this is your chance to take your time, feel the fabrics, experience the comfort of our silhouettes and envisage yourself on the most magical day of your life. 
During your appointment, you'll experience hand-crafted gowns that are ethically and sustainably made. Whether you're a modern, classic, bohemian or luxe beauty, our collections include an array of wedding gowns to empower you and make you feel like the best version of yourself on your special day. 
We have no doubt you will be totally enamored once you've found 'The One' and our Dallas stylists are so honored to be a part of this unforgettable experience. 
MON

10:00 am - 6:30 pm

TUE

10:00 am - 6:30 pm

WED

10:00 am - 6:30 pm

THU

10:00 am - 6:30 pm

FRI

10:00 am - 6:30 pm

SAT

9:00 am - 7:00 pm

SUN

10:00 am - 6:30 pm
MON

10:00 am - 6:30 pm

TUE

10:00 am - 6:30 pm

WED

10:00 am - 6:30 pm

THU

10:00 am - 6:30 pm

FRI

10:00 am - 6:30 pm

SAT

9:00 am - 7:00 pm

SUN

10:00 am - 6:30 pm
Dallas Bridal Boutique Gallery
When stepping into our Dallas bridal boutique, you'll be transported into a space that's chic, modern and welcoming. Our beautiful boutique exudes a warm, bohemian and tropical atmosphere that invites you to browse our selection of stunning gowns, veils, shoes and accessories at your leisure.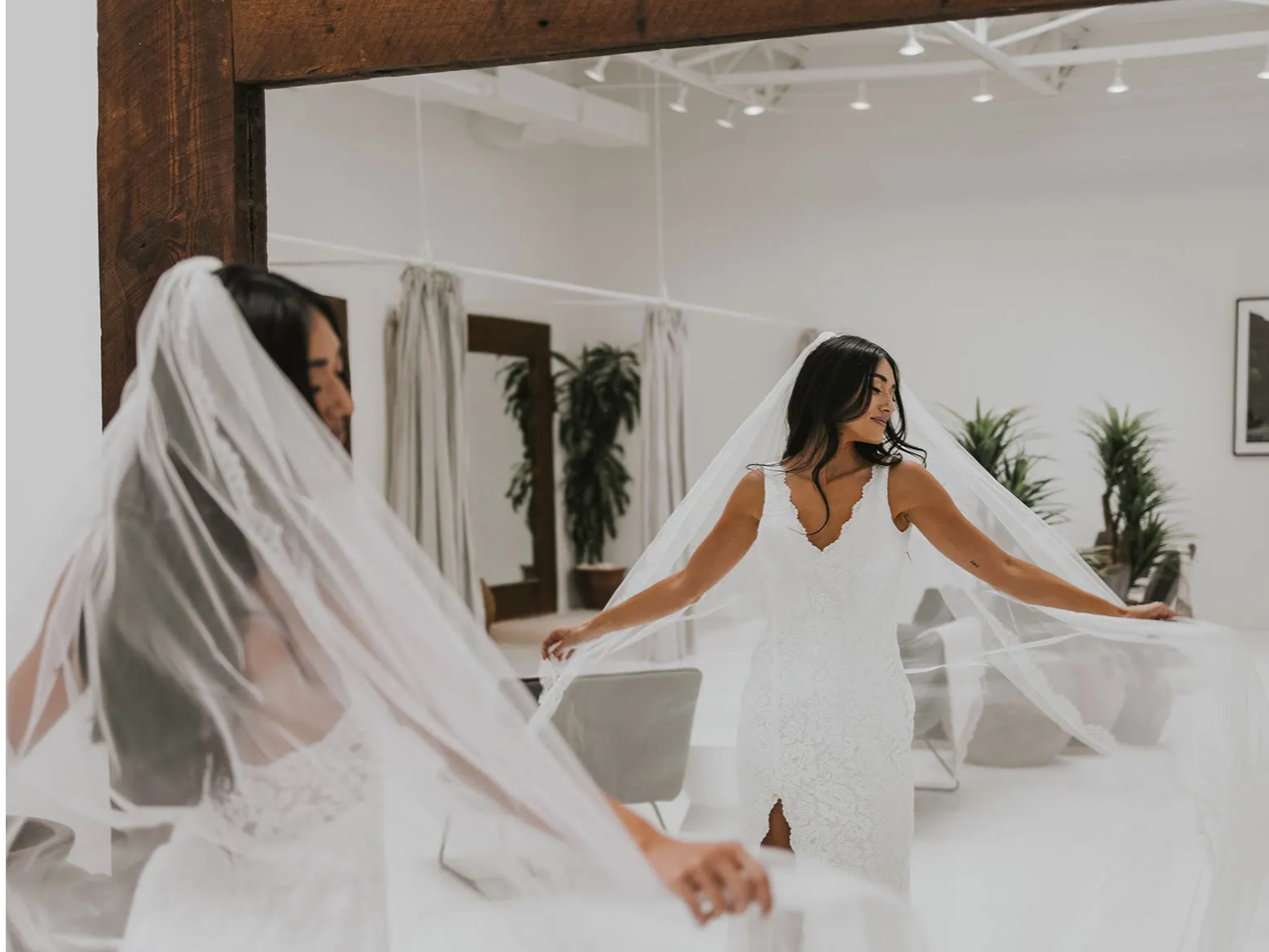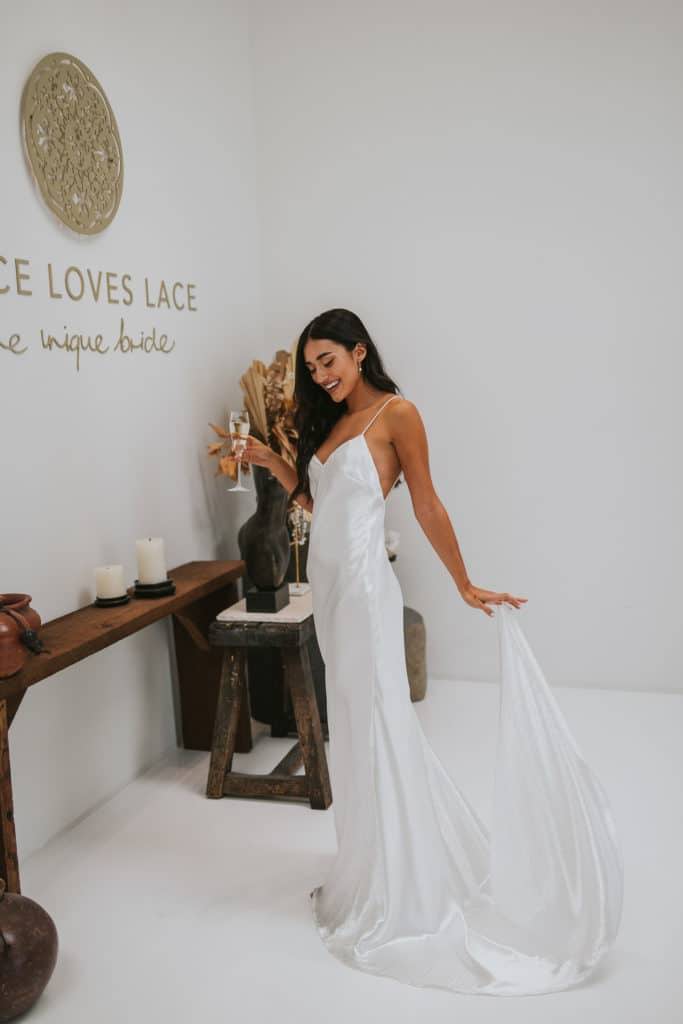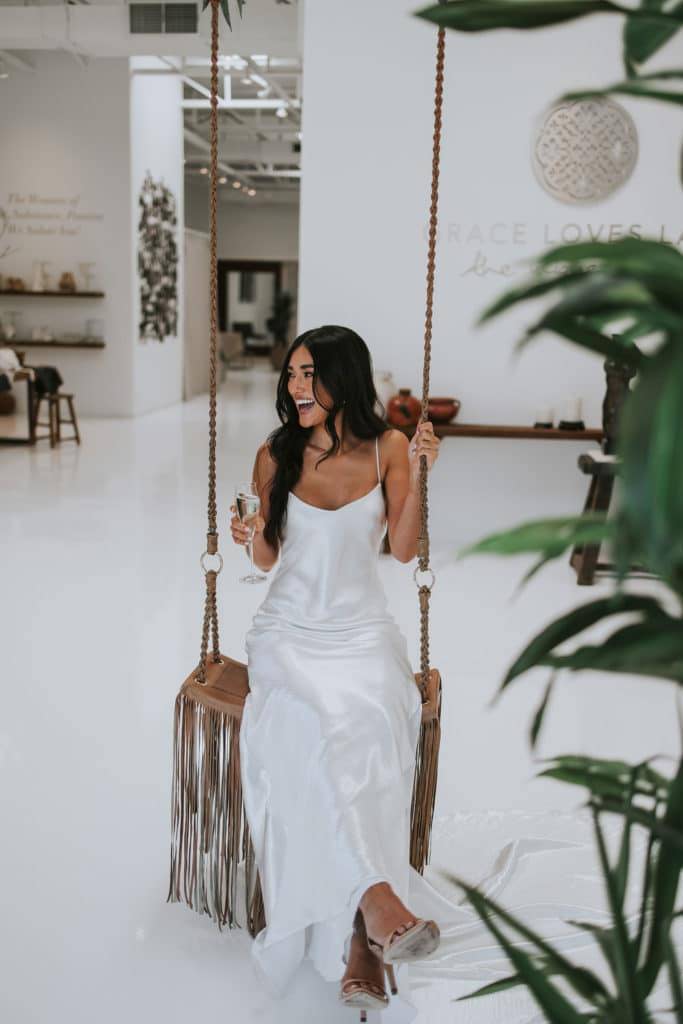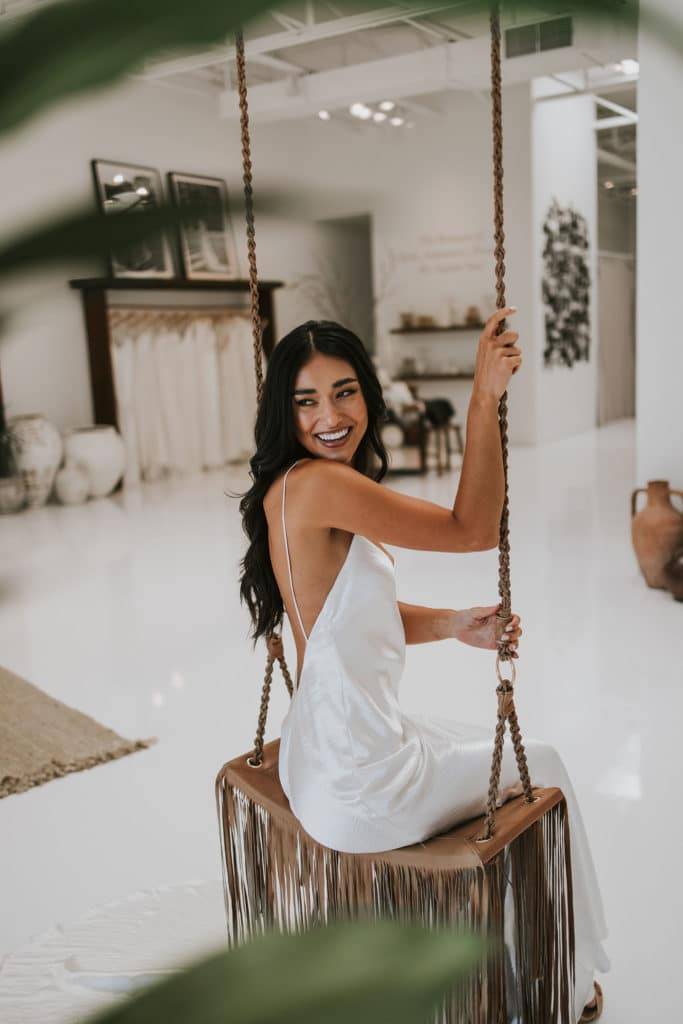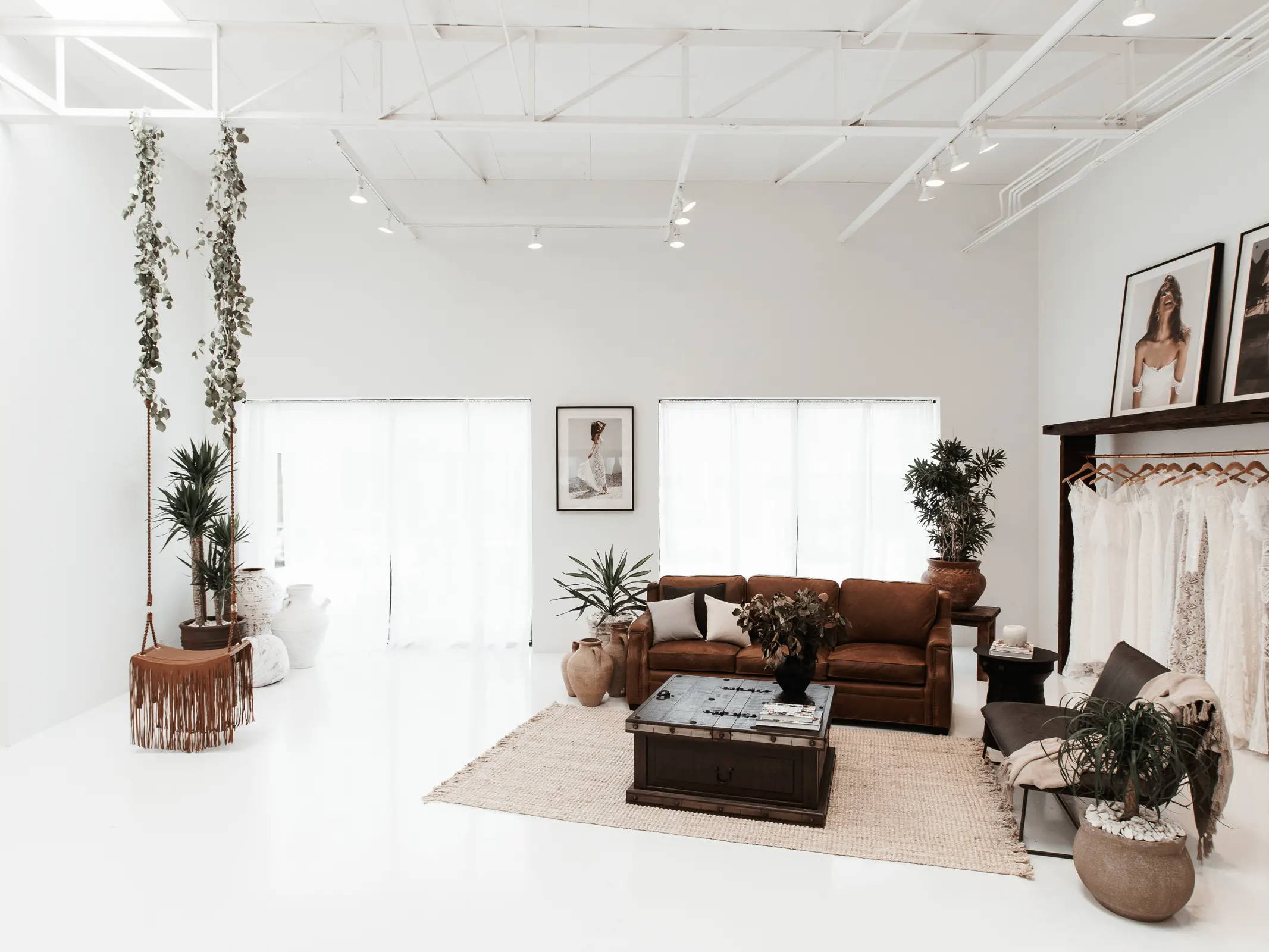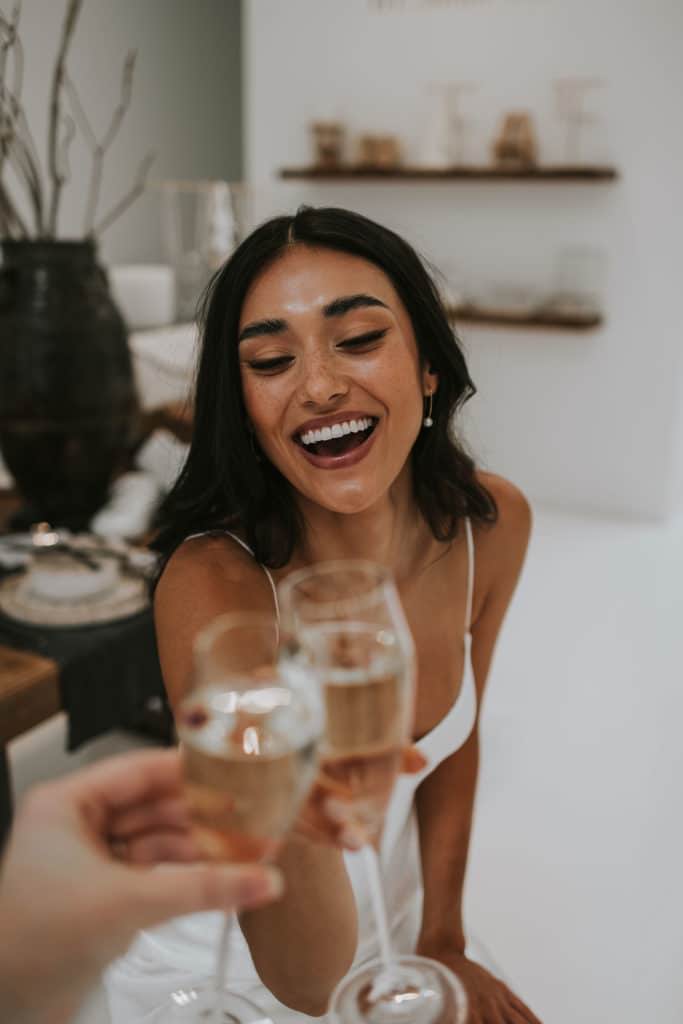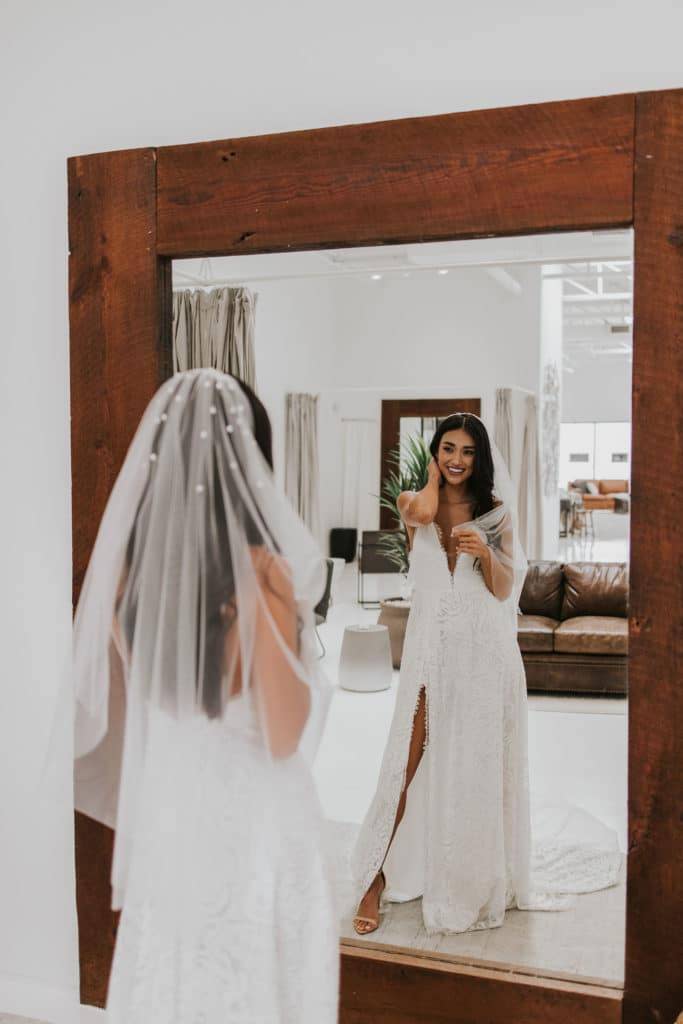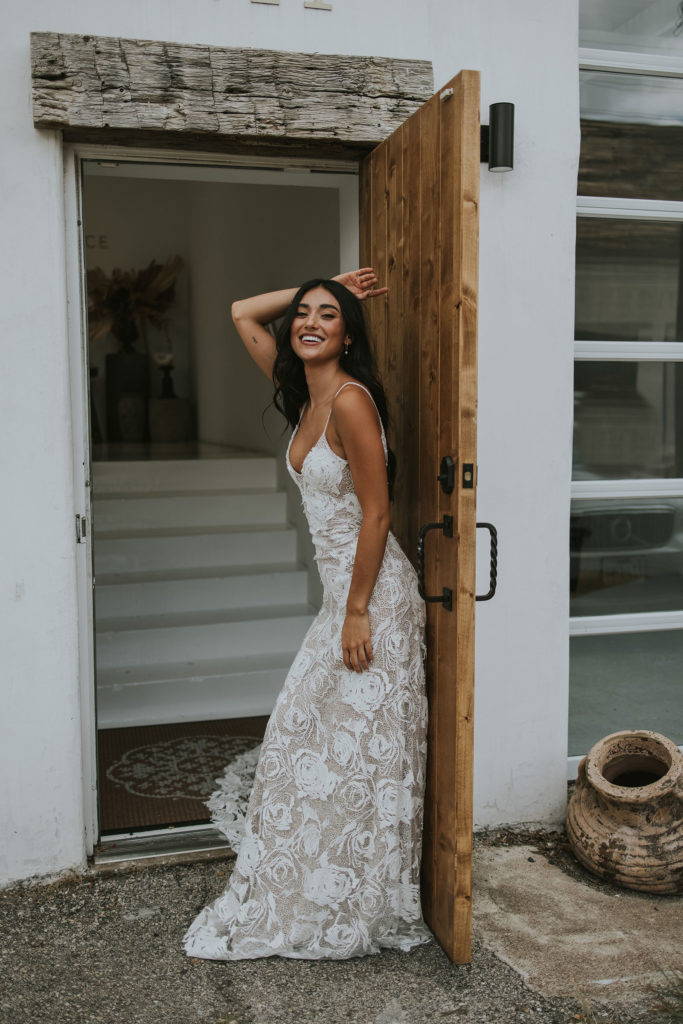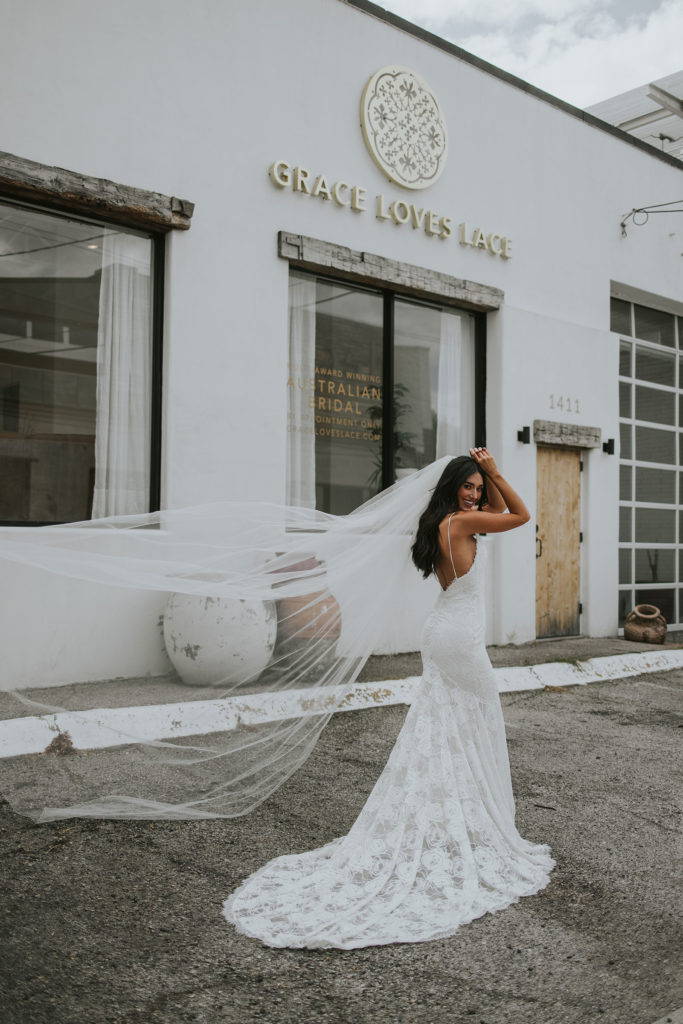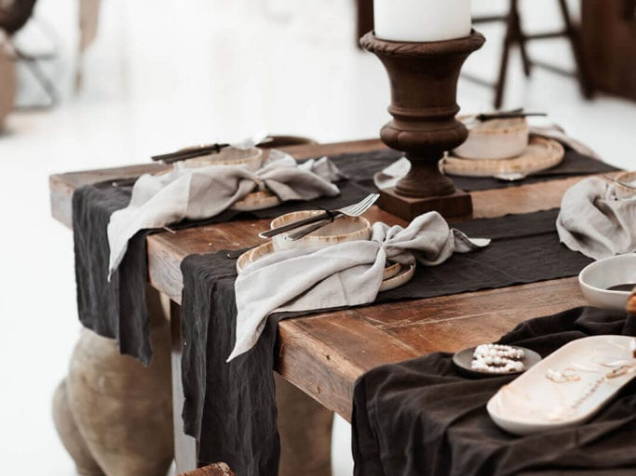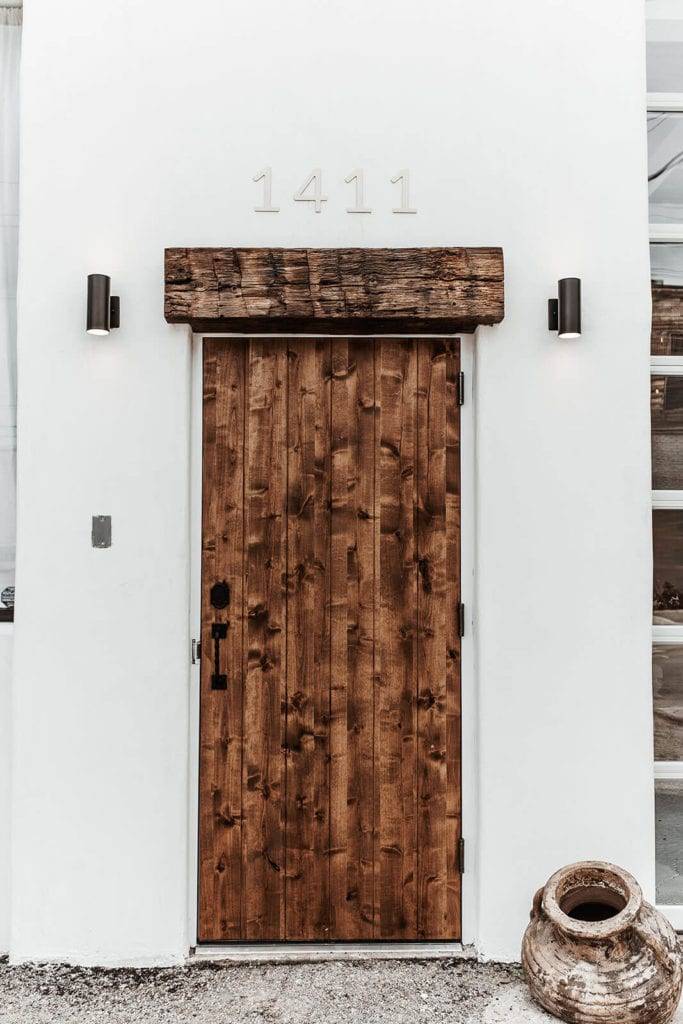 LOVE NOTE FROM GRACE BRIDE, MEGAN
"I've gone to a lot of bridal boutiques with friends, and this was by far the best experience I've had. Would 100% recommend!"
love note from grace bride, hannah
"The showroom itself is nothing short of stunning and ethereal. The collection of gowns is superb and unique. I loved everything about my experience with Grace Loves Lace, Dallas from start to finish. Thank you."
love note from grace bride, deshae
"Yesterday, I said yes to the dress I honestly believe was made just for me. I highly recommend you letting Alexis and her team make your day as special as they've made mine."