James
& Ellie in the Behati Set
#GRACEBride Ellie exchanged vows with hubby James on the South Coast of NSW, in the small coastal town of Gerringong – being a special place for the two, it is actually where James proposed.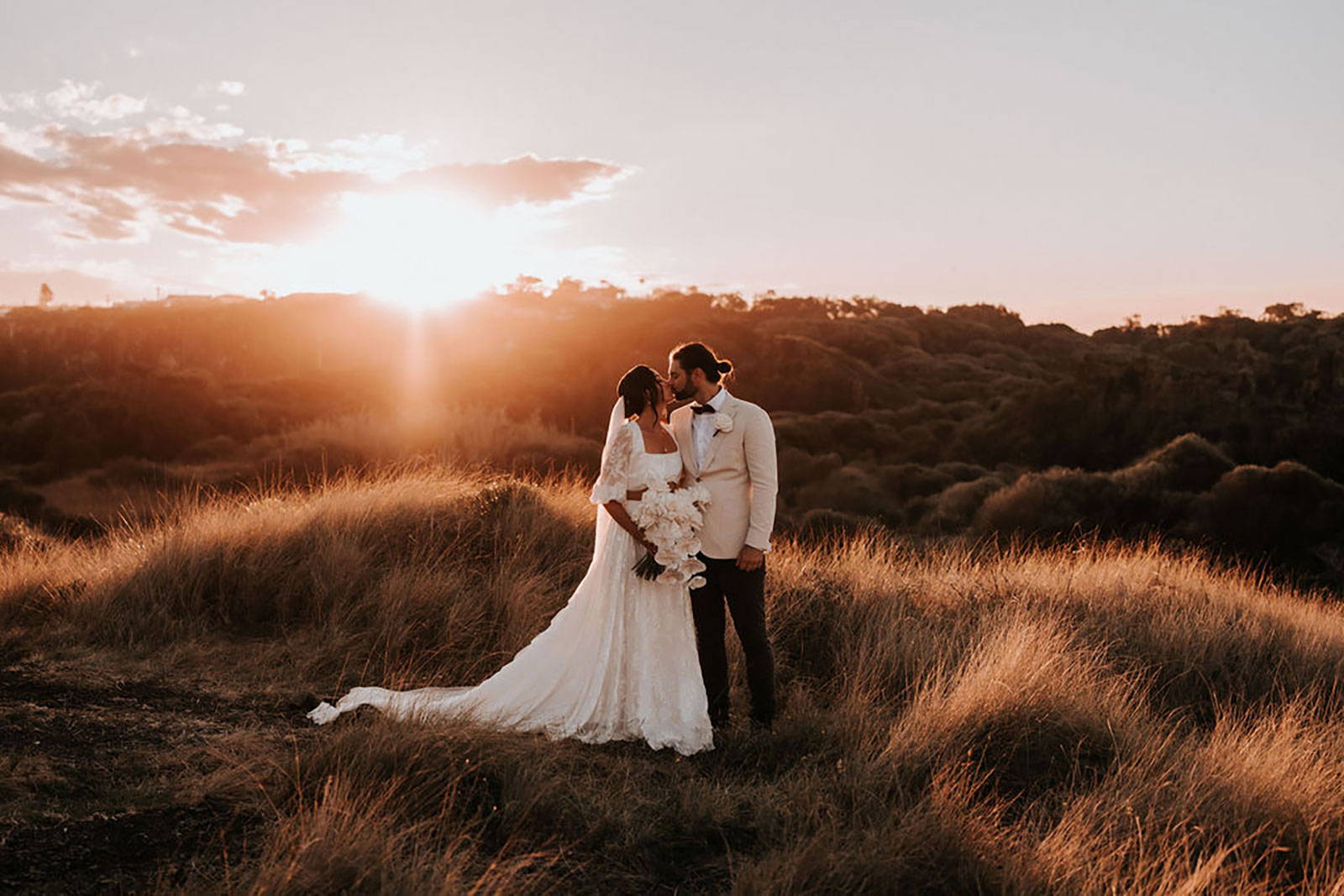 What is a GRACE woman to you?
A women who radiates confidence, kindness and beauty! She values simple elegance, authenticity and isn't afraid to be herself!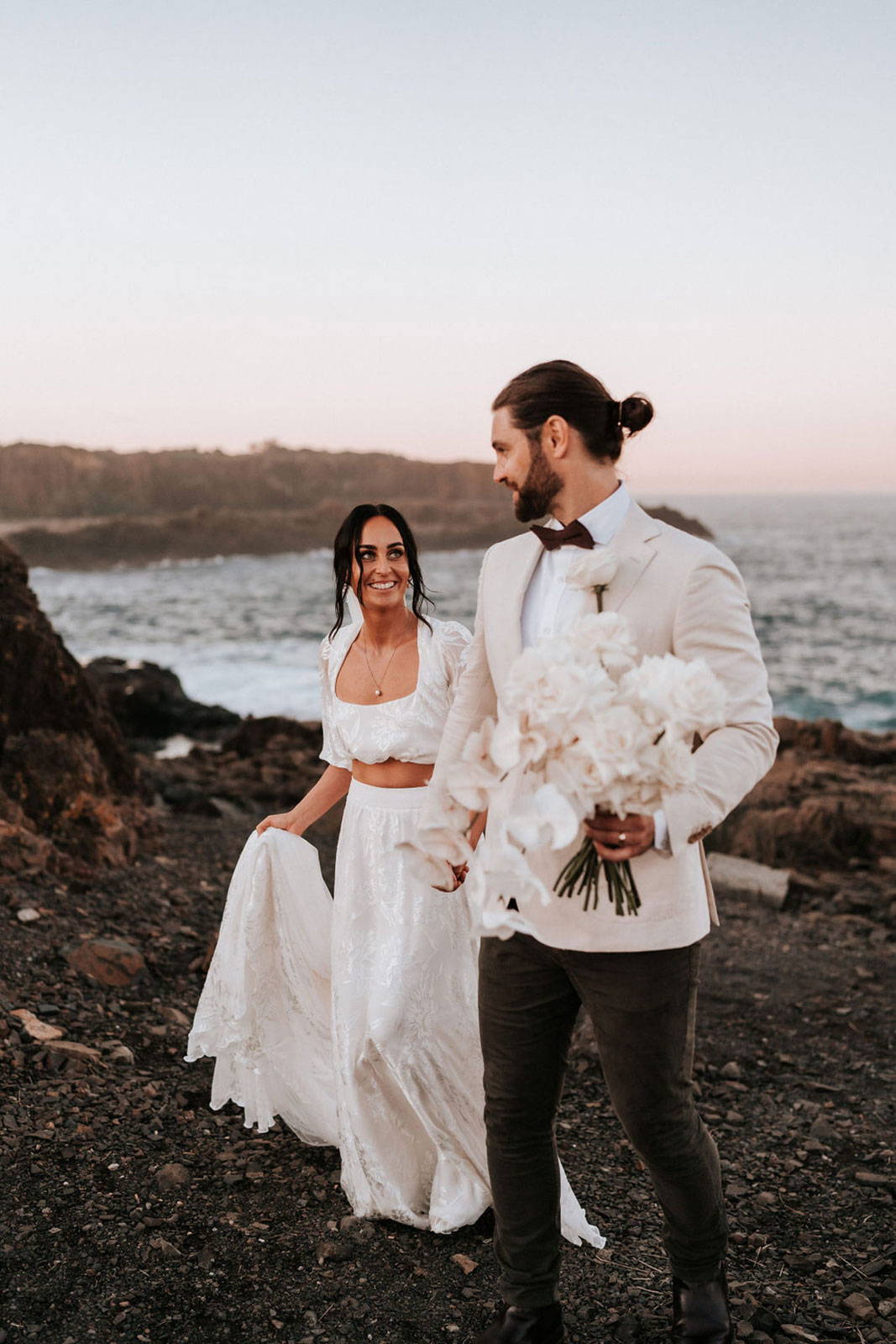 Which GRACE dress did you wear and how did you know it was 'The One'?
I chose the Behati gown! The moment I saw it on Instagram I knew it was the one. It was like nothing I'd ever seen! I loved it's unique, yet simplistic design, touches of pearl and how effortlessly beautiful it was! It was my dream dress.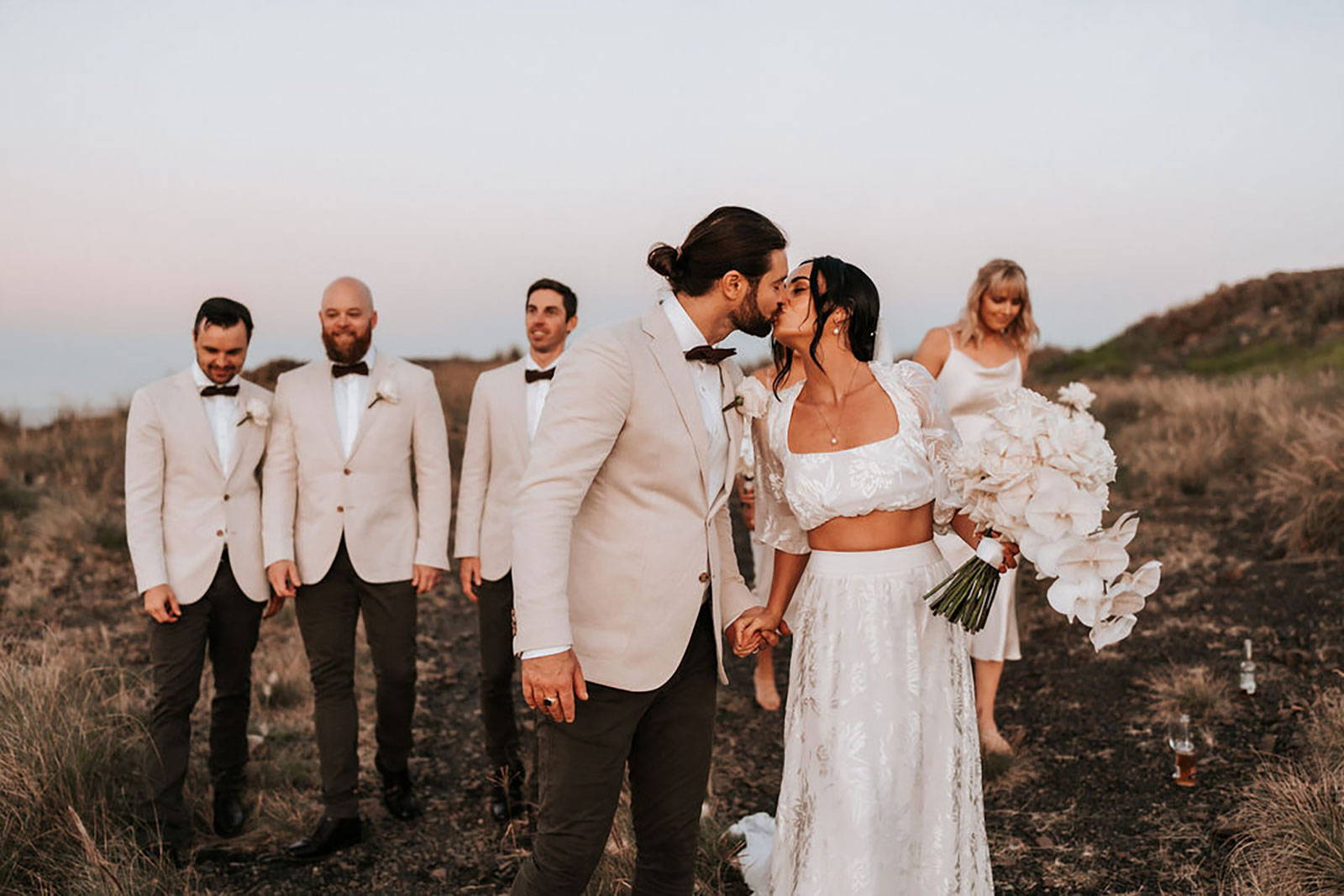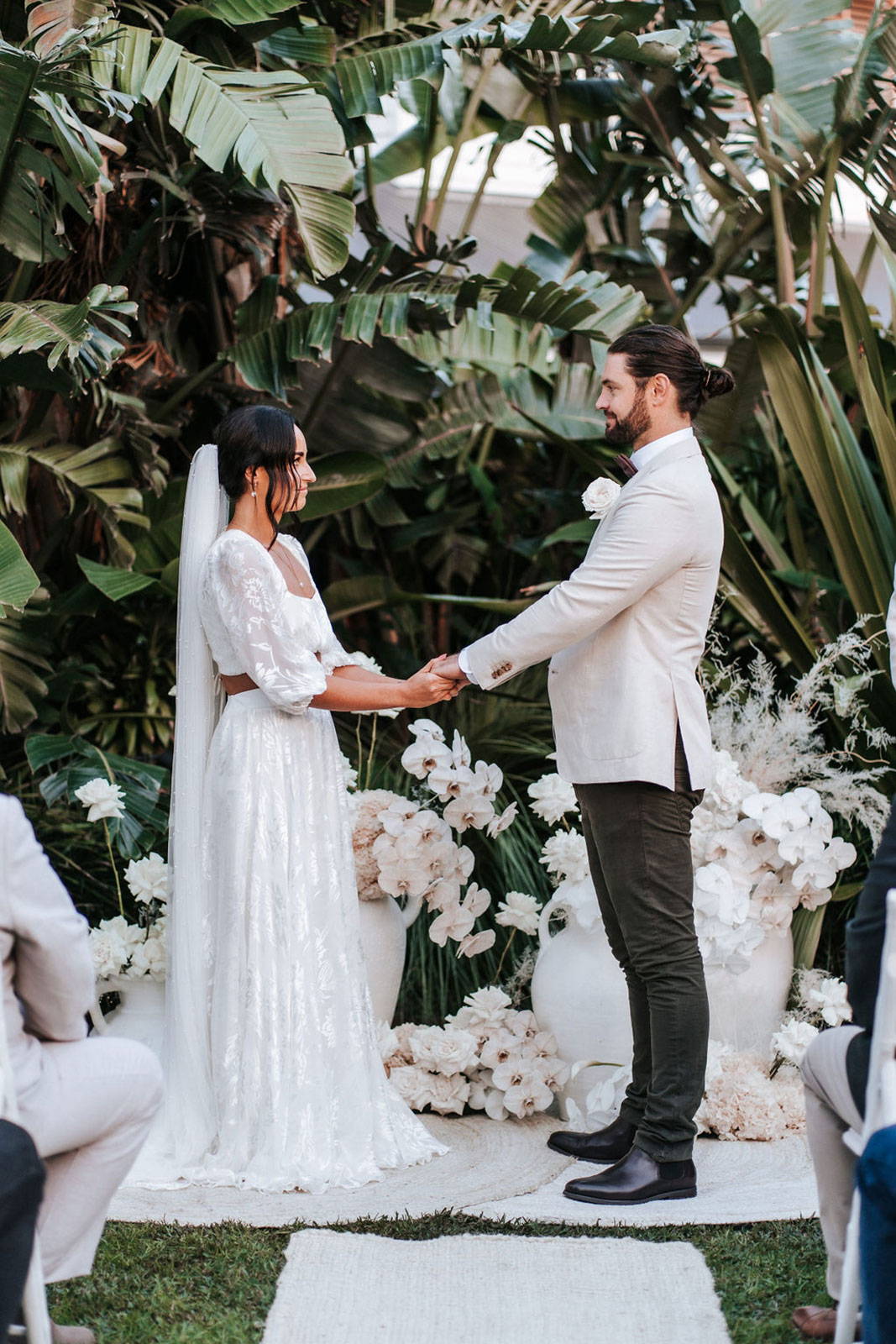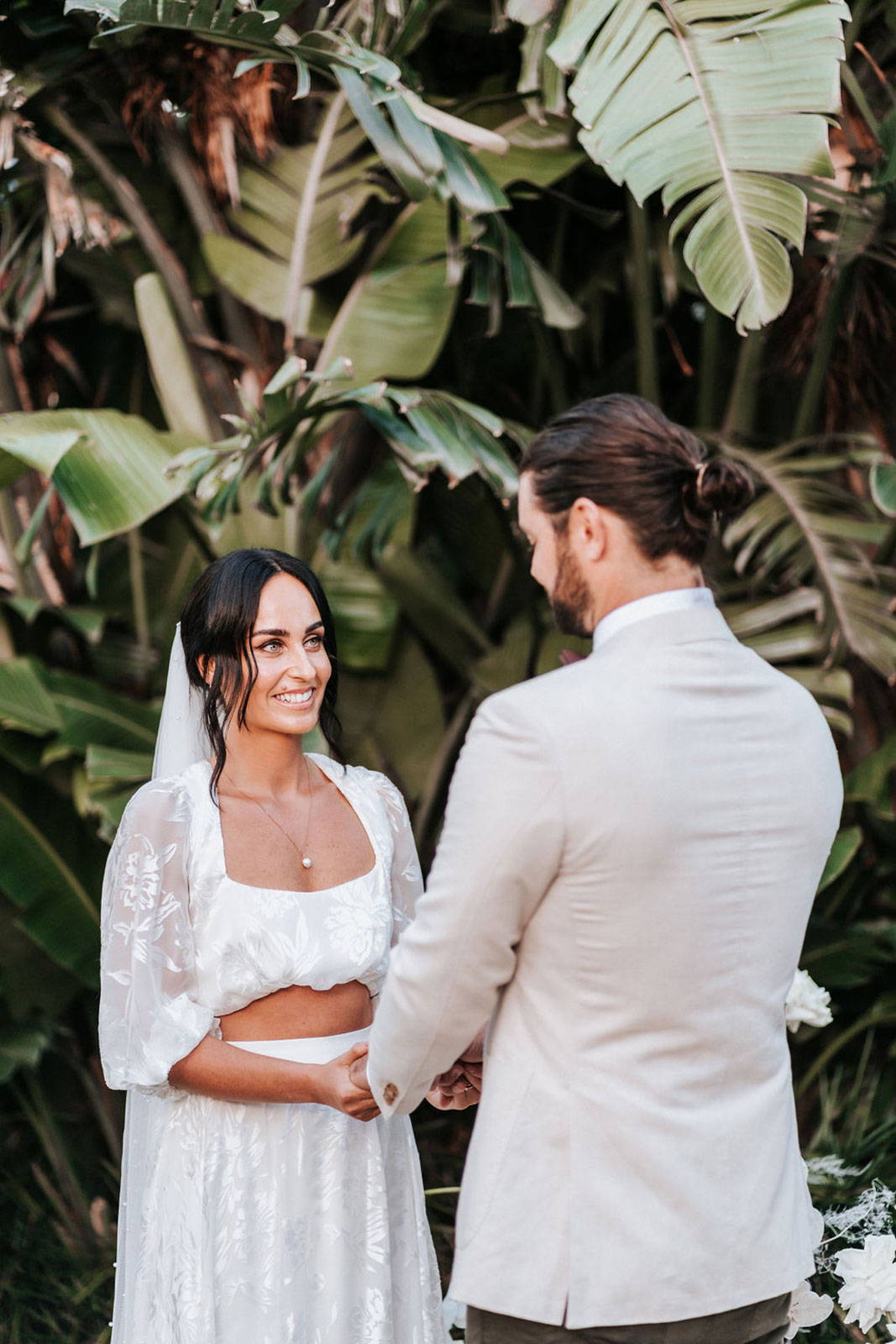 Tell us about your experience when you found your dress.
Did you buy your wedding dress online or visit one of our Showrooms?
When it came to finding my dress I knew exactly what I wanted and knew I didn't need to look anywhere else! I travelled to the showroom in Sydney and had my Mum, Dad and one year old daughter come with me. It was so special sharing the experience with them. Long before I was engaged I always thought I'd wear the Summer gown, so I tried that first. I knew I couldn't try the Behati gown on in the showroom, but I had my heart set on it, so I tried the Loyola Set on to get an idea of the Behati gown and decided to take the risk and order it! It was the last day I could order before the cut off time and all the girls were so amazing at helping me get everything sorted and in before the deadline! I'll never forget when my wedding dress arrived and I tried it on for the first time. I was lost for words. It was perfection!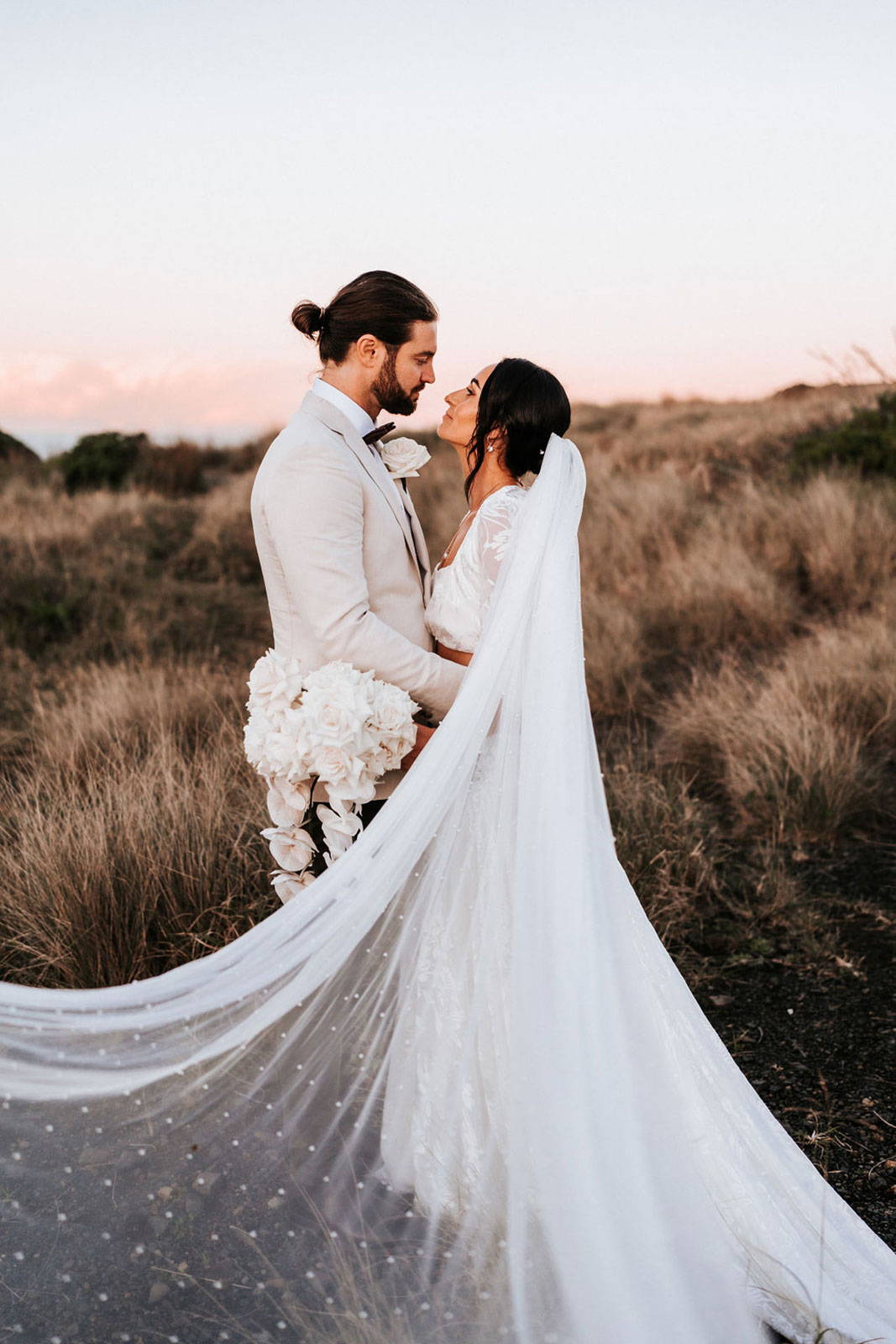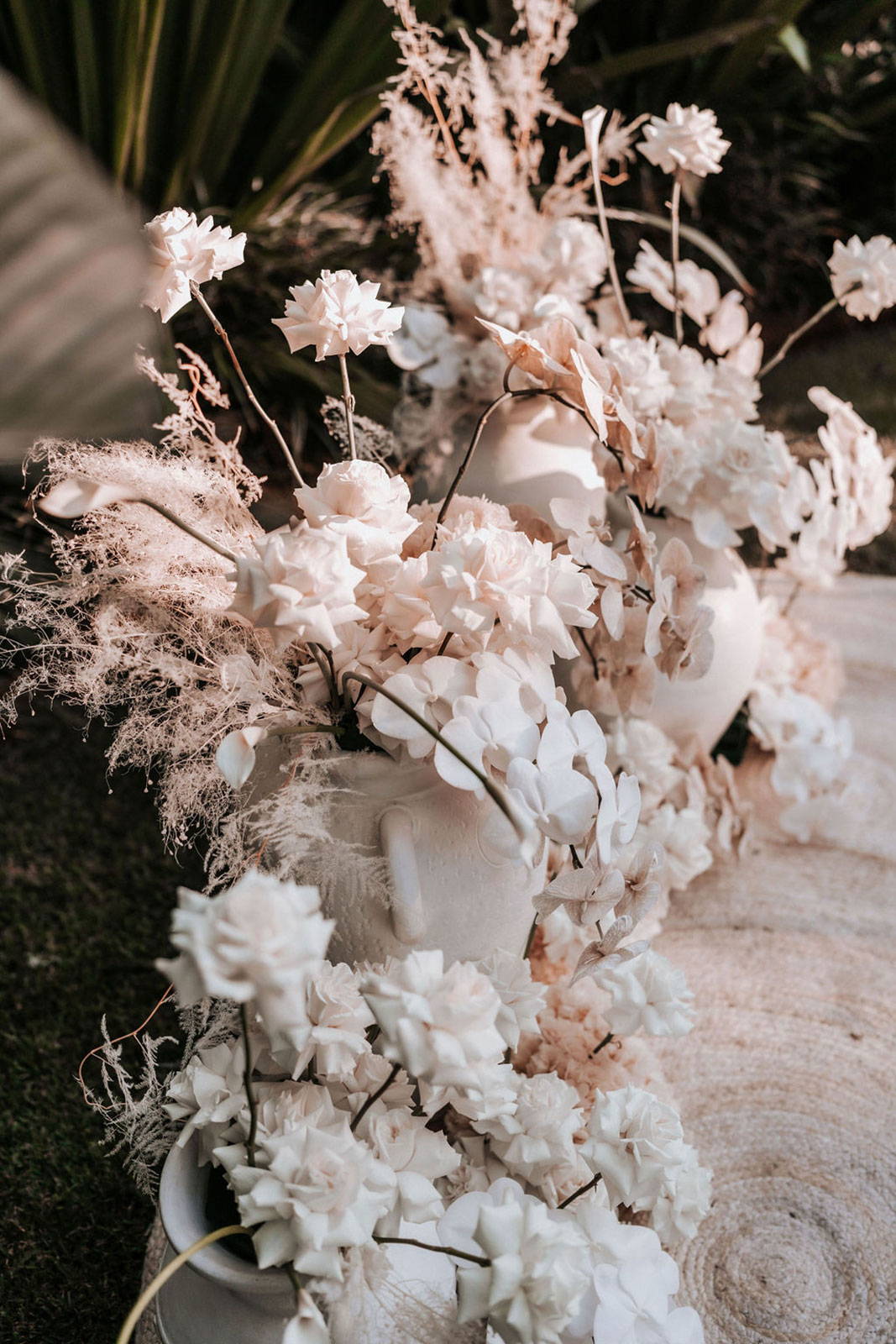 What was your first date?
Our first date was on the Kingston Foreshore in Canberra! We planned to meet up for coffee and our coffee lead to a walk around the lake followed by an early dinner! We squeezed three dates into one!
.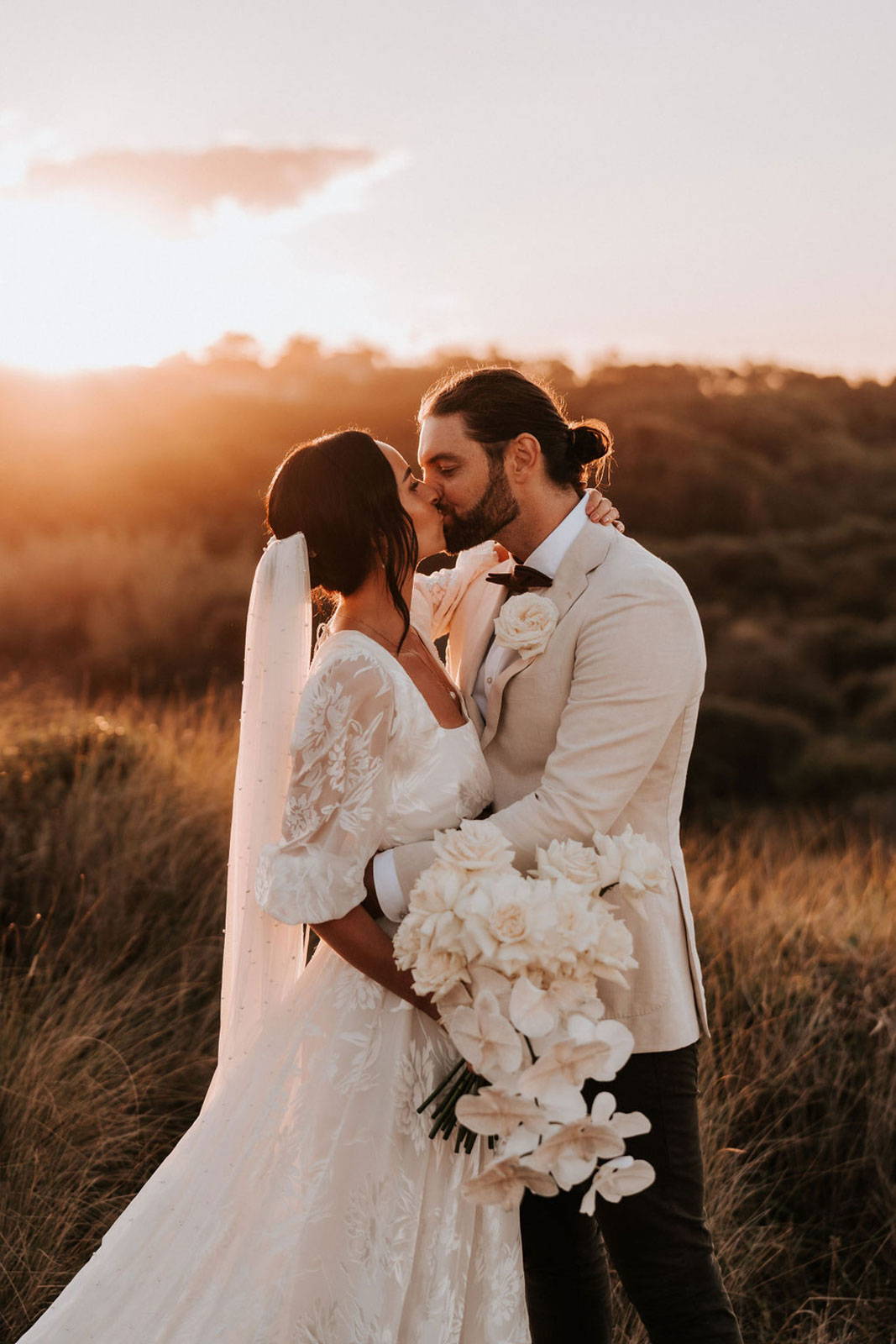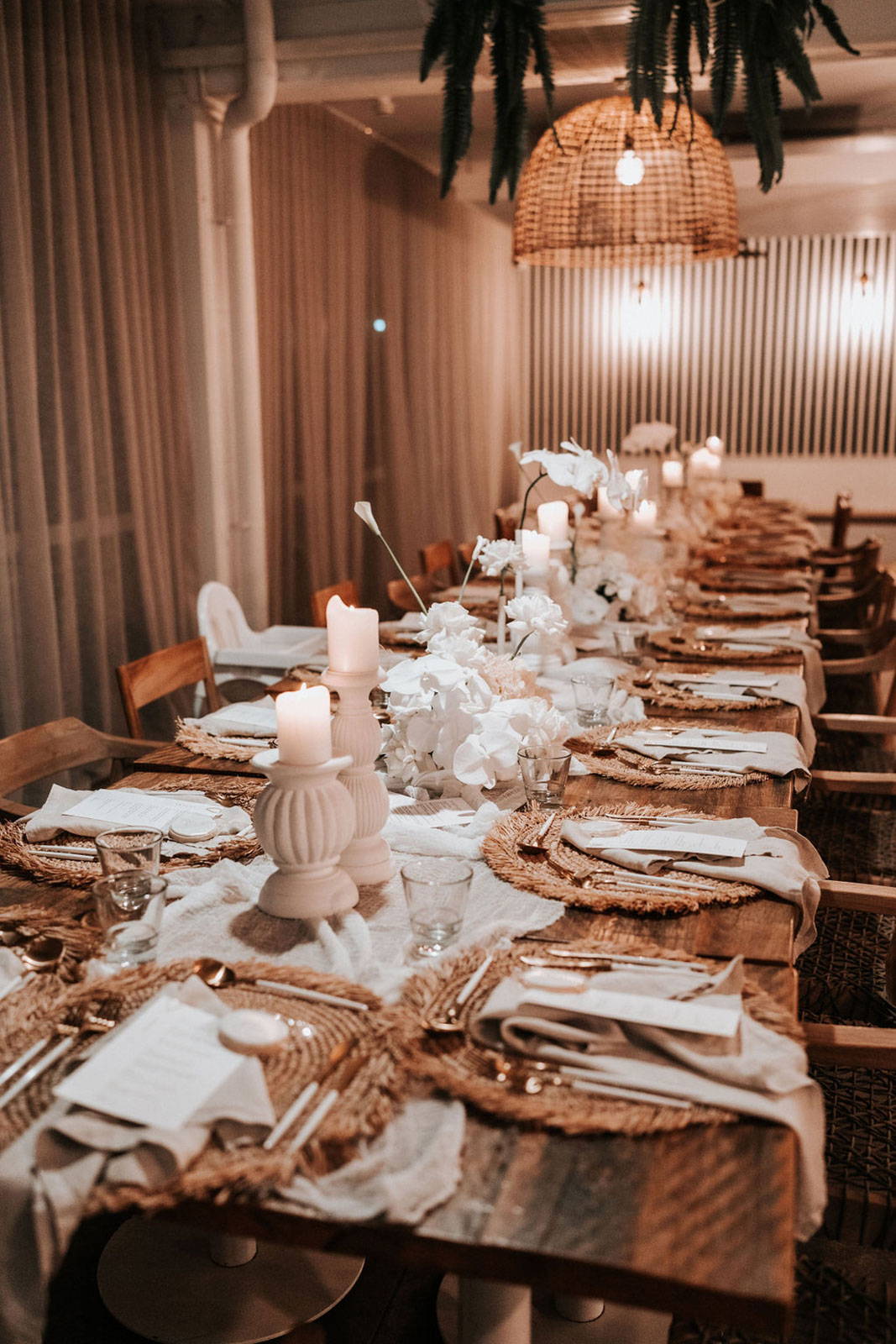 I didn't DIY anything, I didn't trust myself! I left everything in the very capable hands of our incredible vendors.
Where did you get married?
Tell us about the location & the style of your wedding.
We got married on the South Coast of NSW, in the small coastal town of Gerringong. The area has always been special to us! It's where we spend all our spare weekends and where James proposed! Planning a wedding in the midst of a pandemic wasn't ideal, so we decided to have an intimate ceremony in the garden at SOUL of Gerringong. We really wanted our theme to compliment and highlight the beauty of our venues and be an extension of us, so we went with a coastal white theme with accents of gold and natural wood! Our incredible vendors made sure everywhere you looked was beautiful. Not a detail missed! After the ceremony, the guests grazed, mingled and drank before our reception. It was perfect!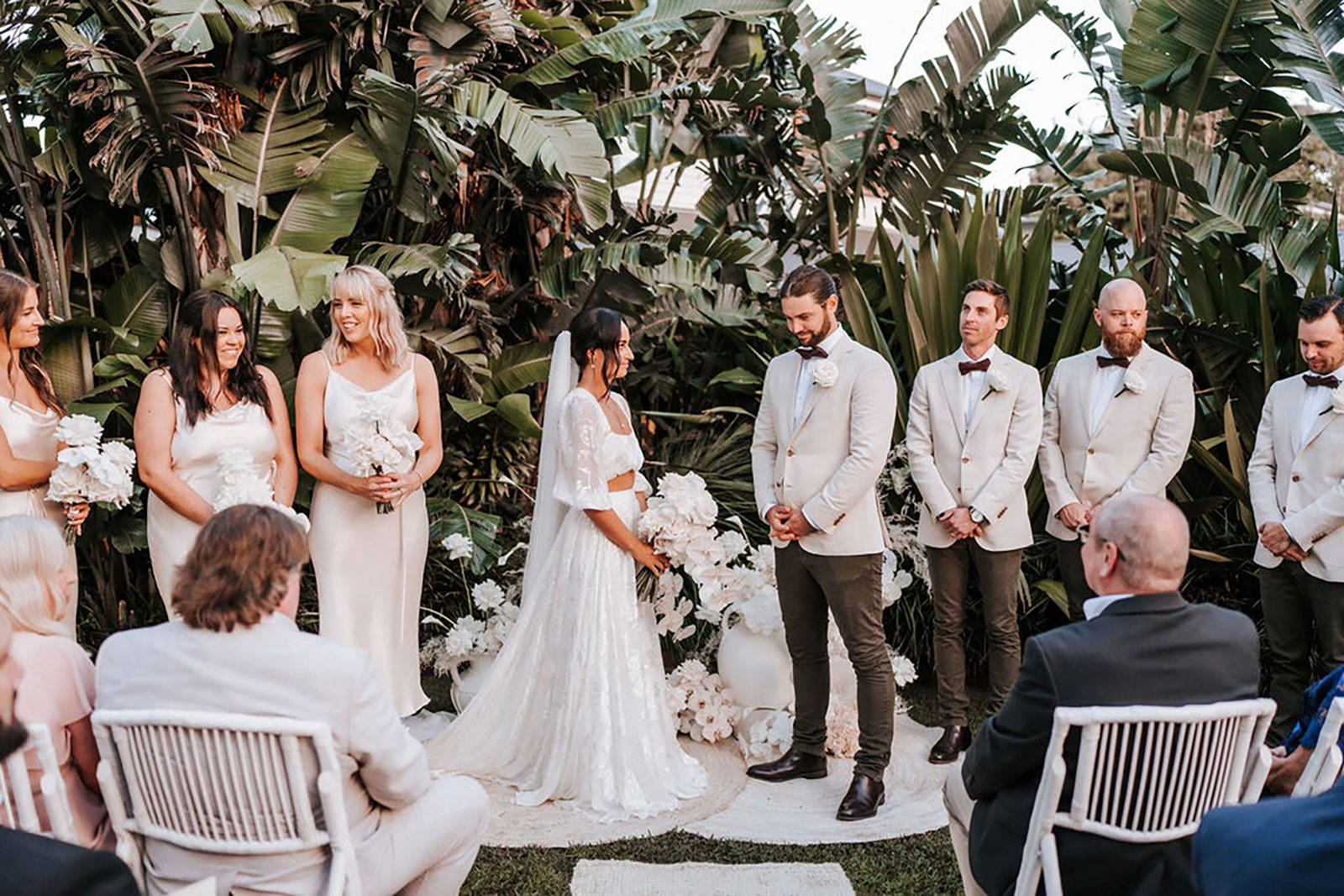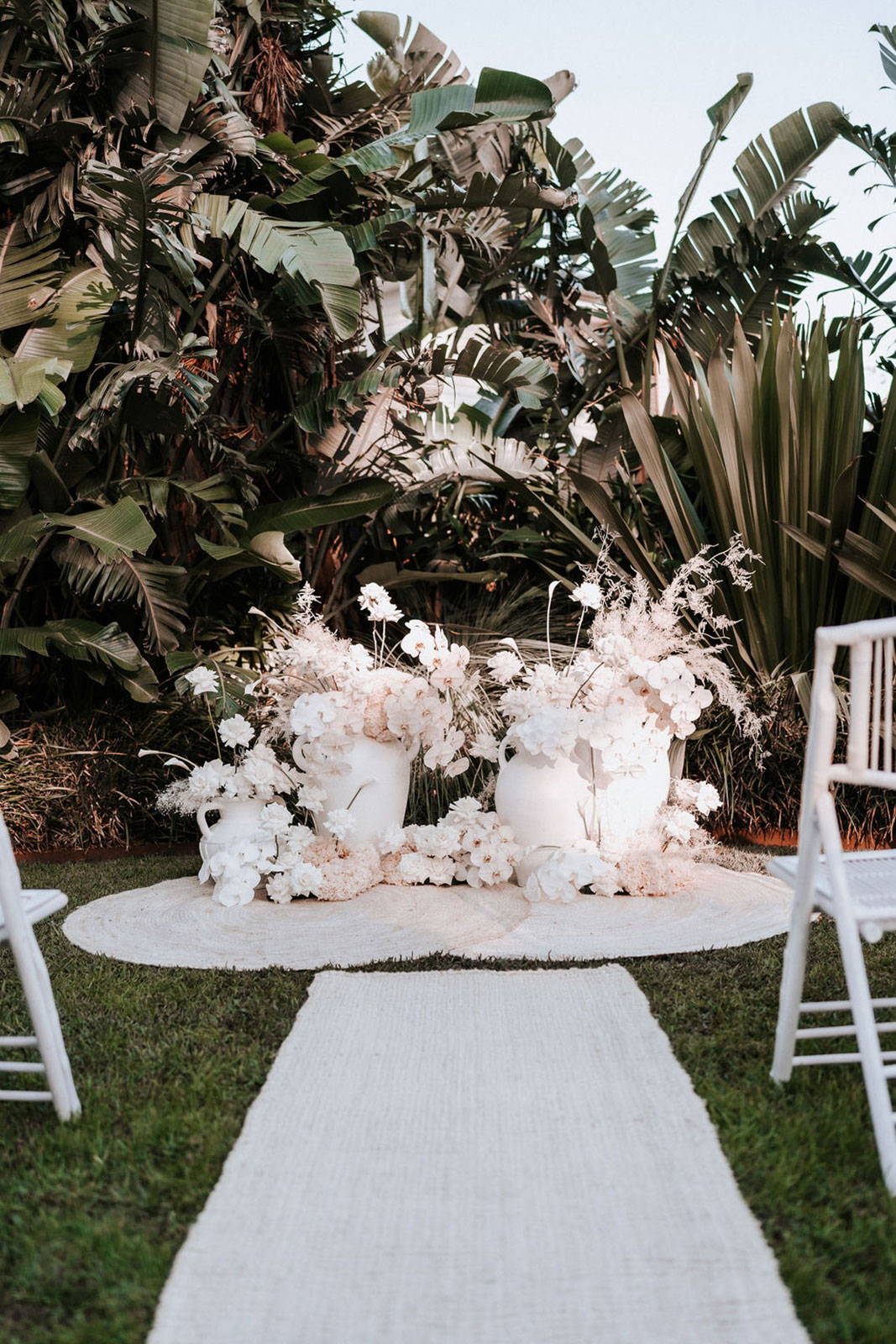 The funniest moment on the day was…
The funniest moment was our entrance! James and I never thought about how we would enter our reception, so decided as we were just about to walk in that when we got to the table he'd dip me. Great idea... until he nearly ran me into the wall! His jacket sleeve was pulled too tight and he nearly fell over! If the wall wasn't there I probably would have ended up on the floor. It made for great photos and plenty of laughs!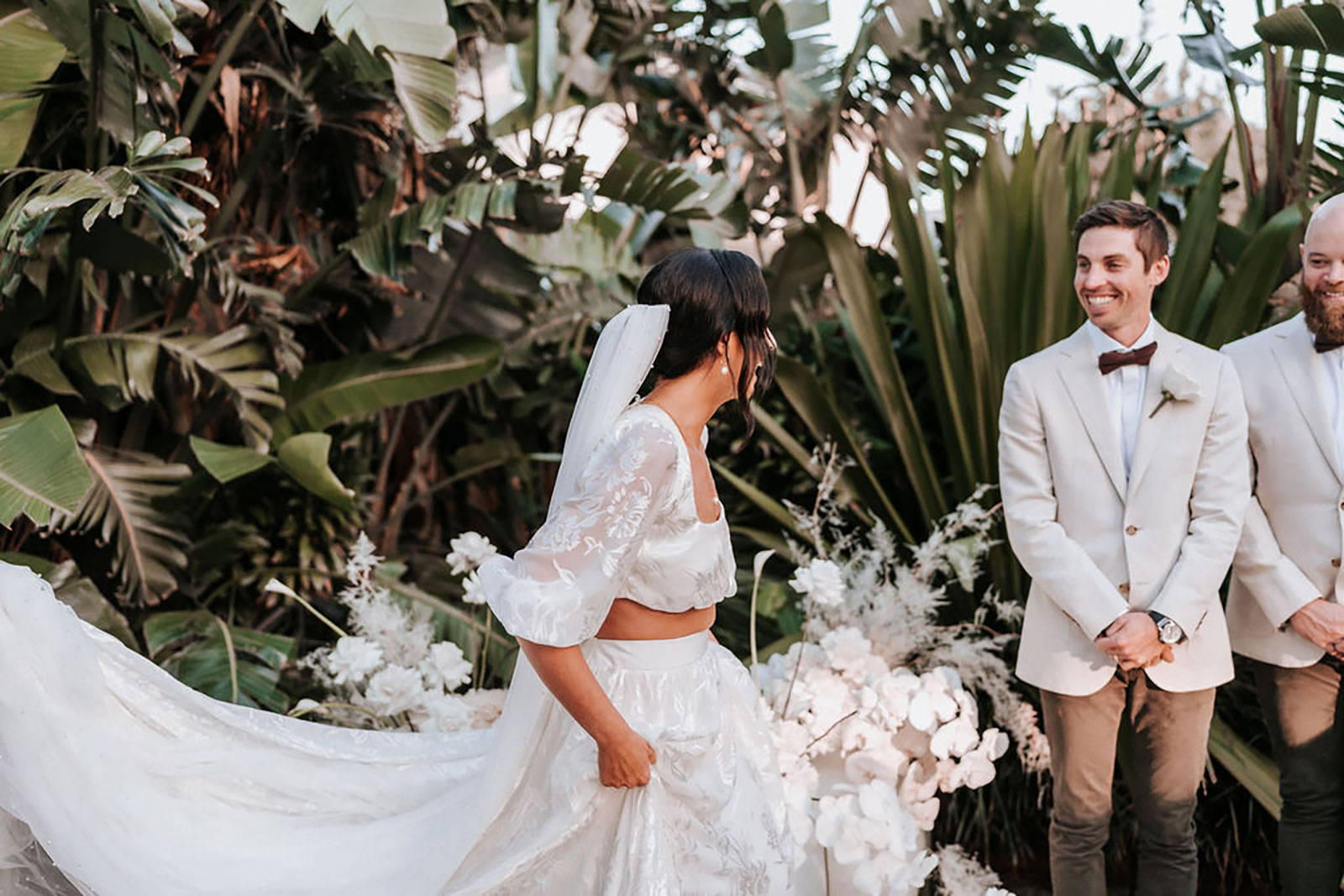 Any last advice or words of wisdom that you can share?
It really is one of the best days of your life, so take in every moment, the day goes so quickly!