Que the waterworks! Congratulations to Mrs & Mrs Bryan, this intimate and special ceremony had us in all the feels!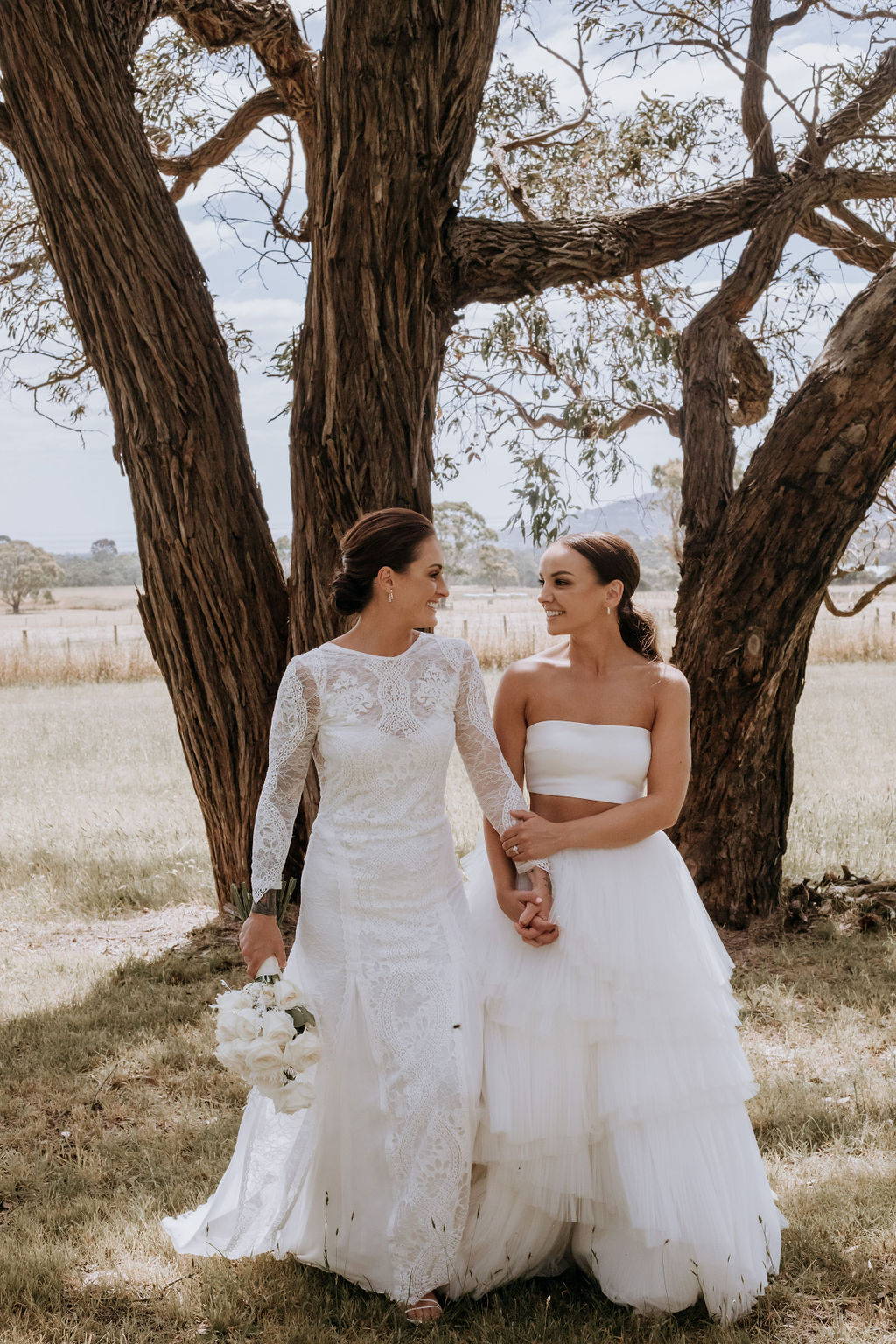 Which GRACE dress did you choose and how did you know it was 'The One'?
I chose the Inca dress in ivory, I knew I wanted a long sleeve dress, I don't typically wear dresses, actually, I never do. So I wanted something I felt comfortable in and fitted nicely on me. This was the first dress I tried on and I loved it instantly. I wanted something long sleeve and Lacey so this was it.
.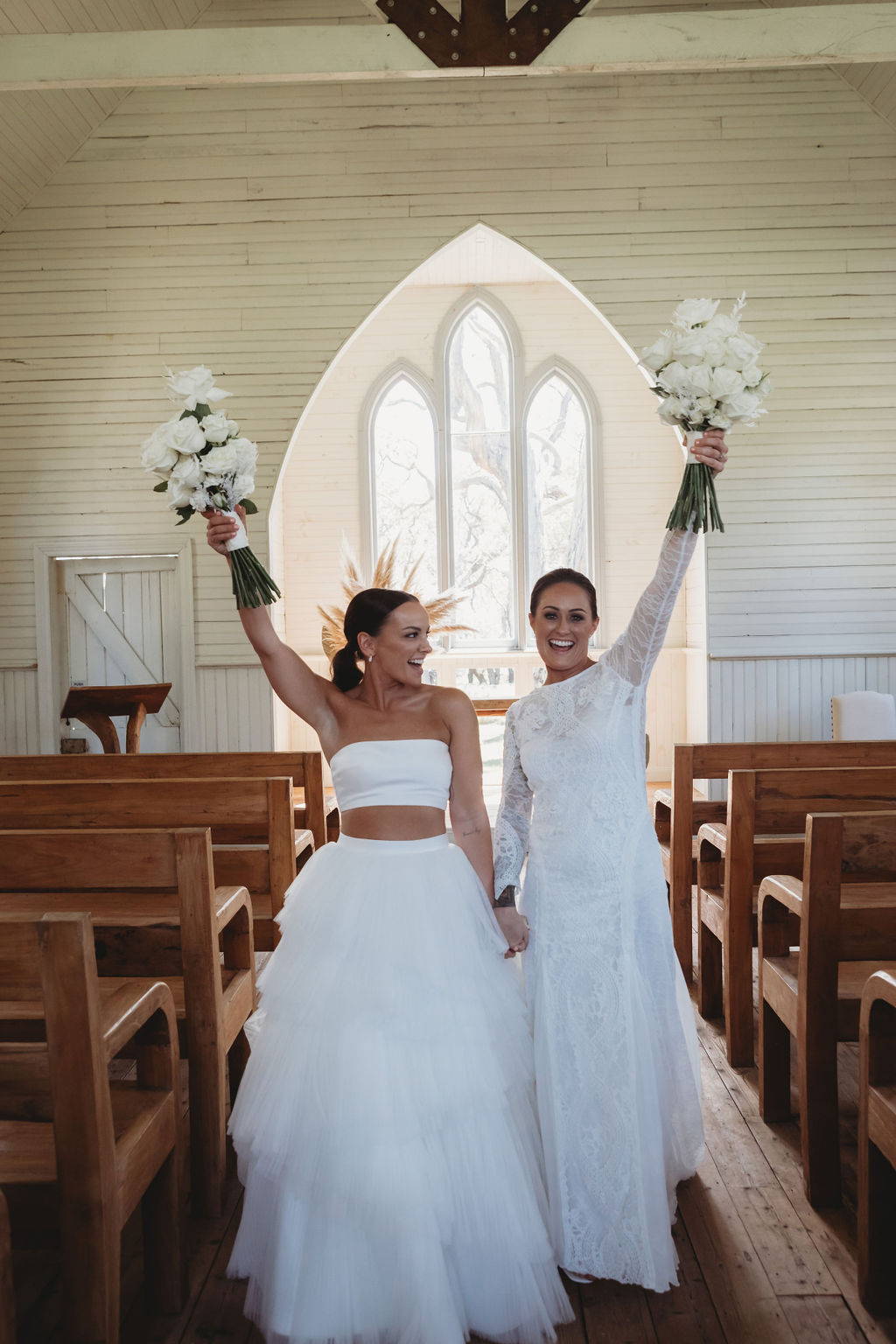 Tell us about your experience when you found your dress. Did you buy your wedding dress online or in one of our showrooms?
I went to the Melbourne Showroom with my now wife, my mother-in-law Michelle, my sister-in-law Emily and my best friend Hayley. The borders were closed so my family in QLD couldn't be there for the first fitting. But we face-timed my maid of honour and my sister Beckie. It was such a memorable experience on the day, sipping champagne and trying on wedding dresses! I ordered the Inca made to fit me.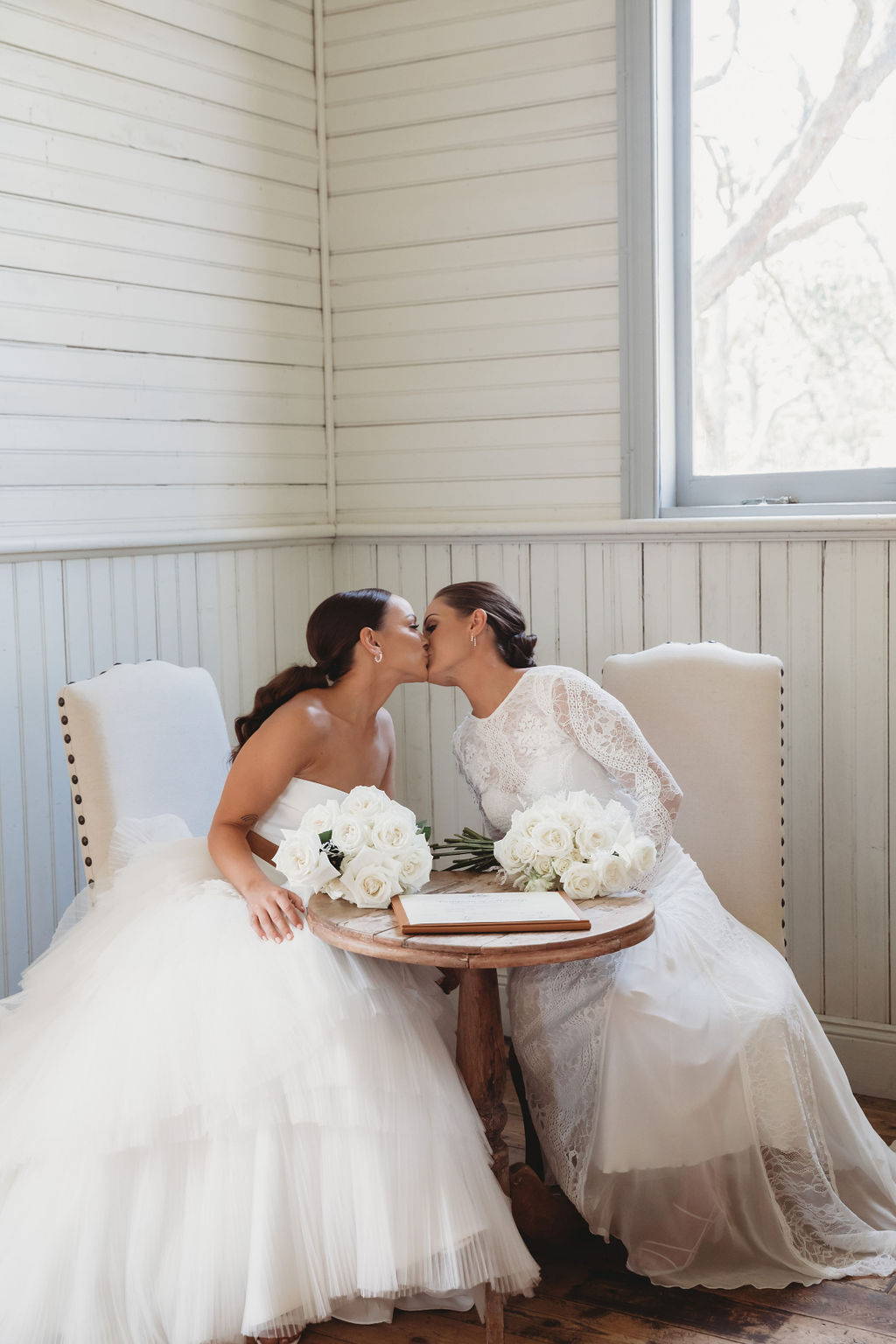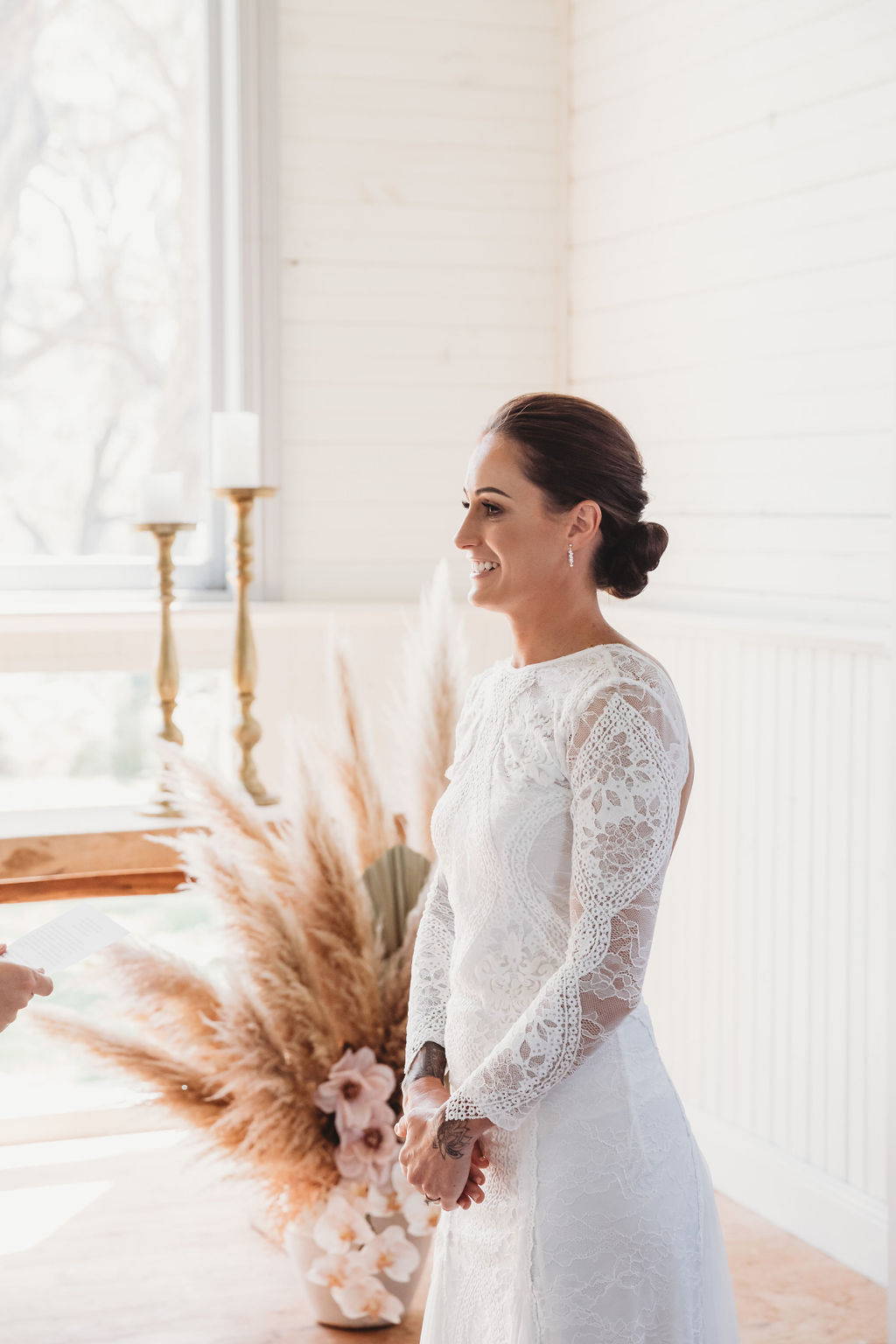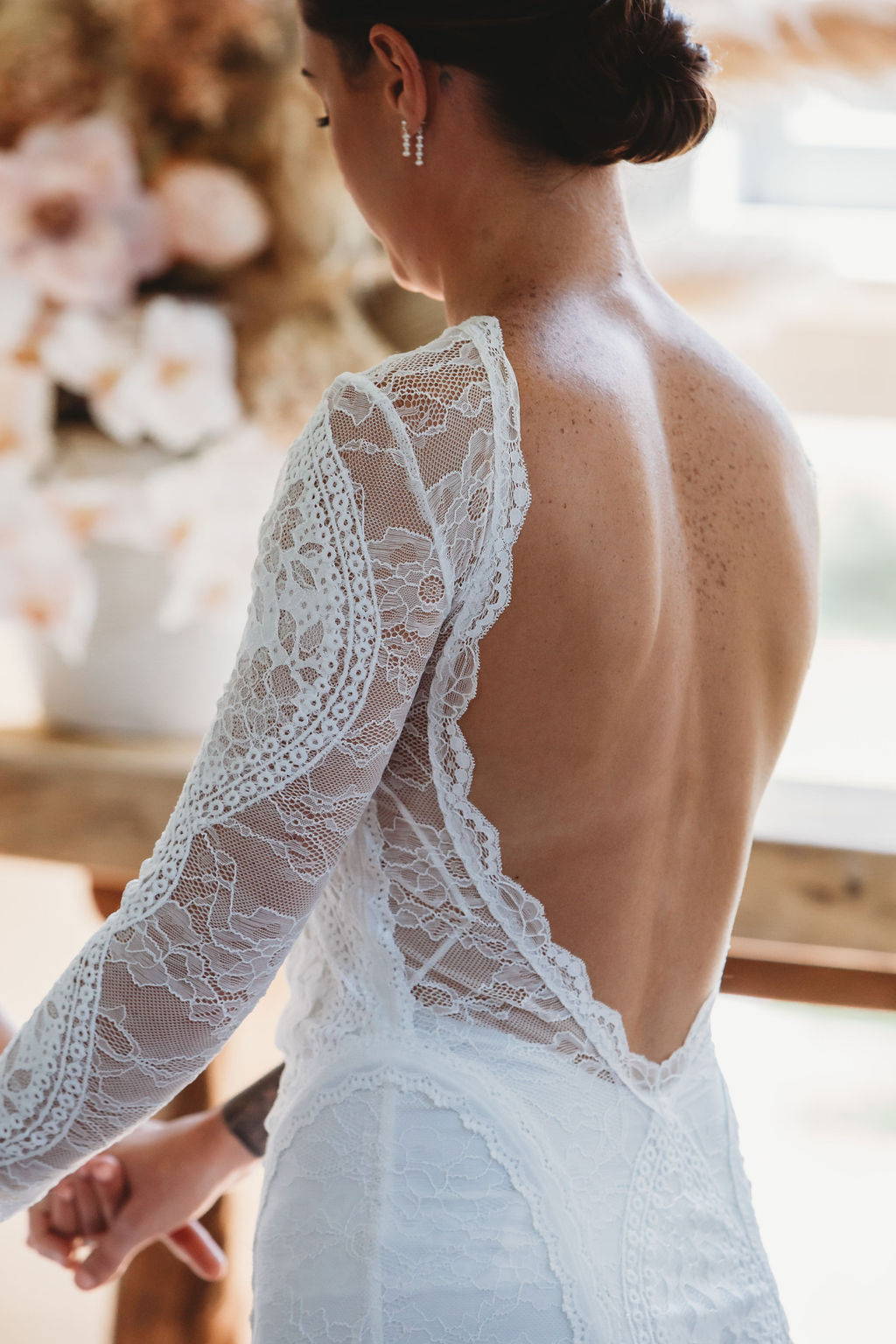 How did you feel in your dress on the day?
Felt comfortable and light weight while making me feel beautiful and elegant.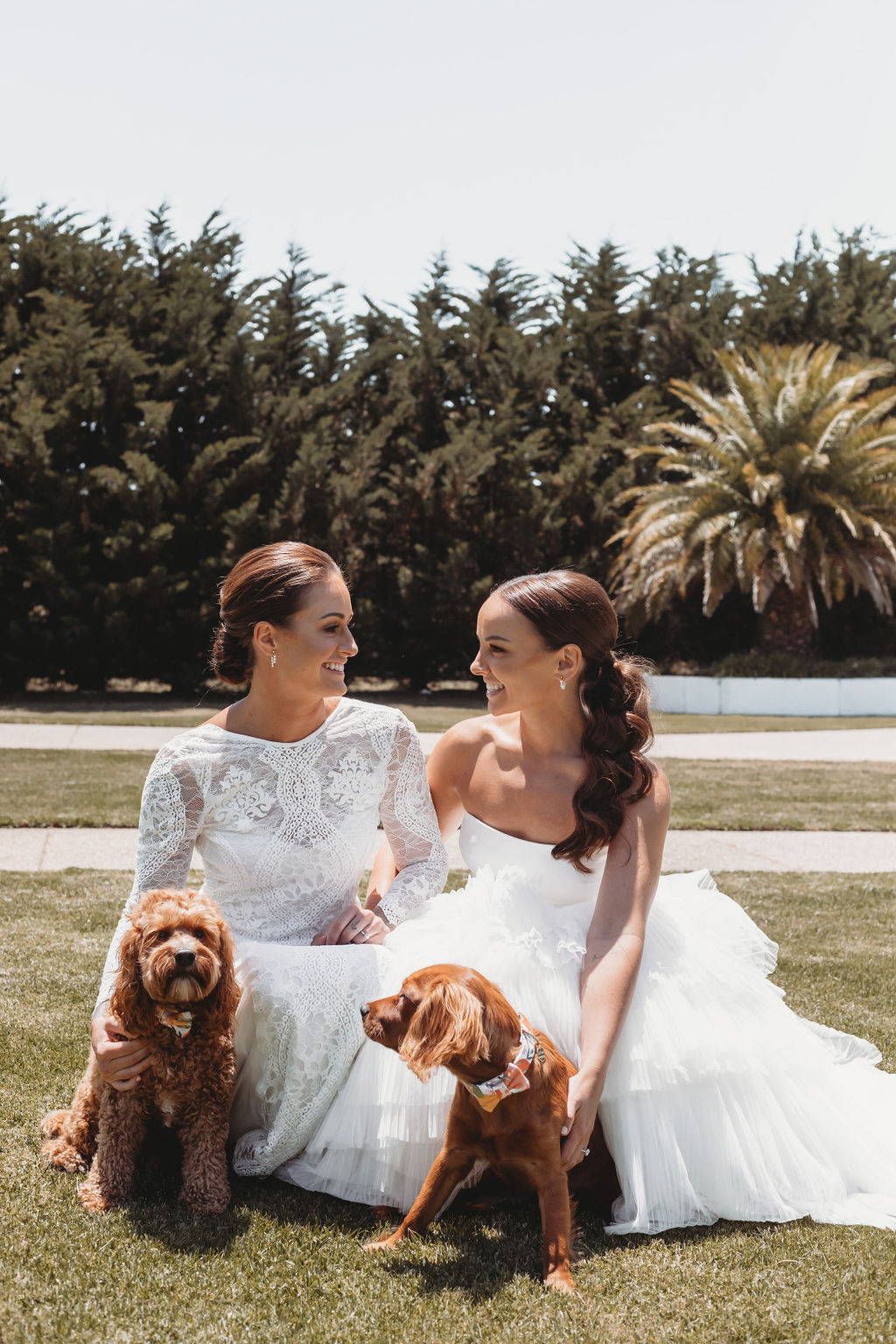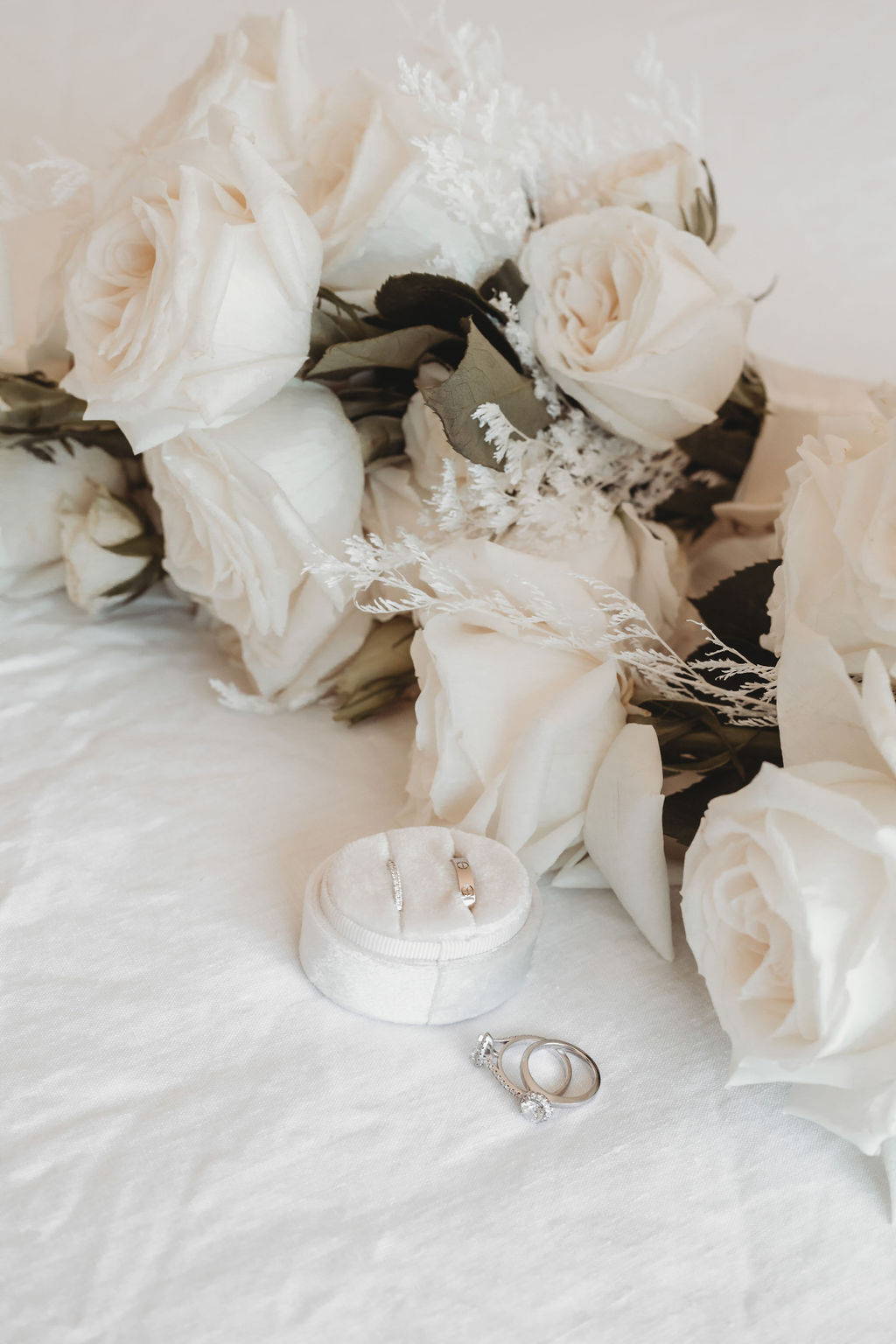 Where did you get married? Tell us about the location & the style of your wedding day.
We had planned a big QLD wedding on the gold coast in September 2021 however had to cancel due to covid and border closures. So we changed out planned and organised a small elopement on the Mornington Peninsula with our closest family and friends at Tanglewood Estate in the small chapel. We wanted something simple and easy, minimalistic vibes but beautiful. The photos really reflect how intimate it was.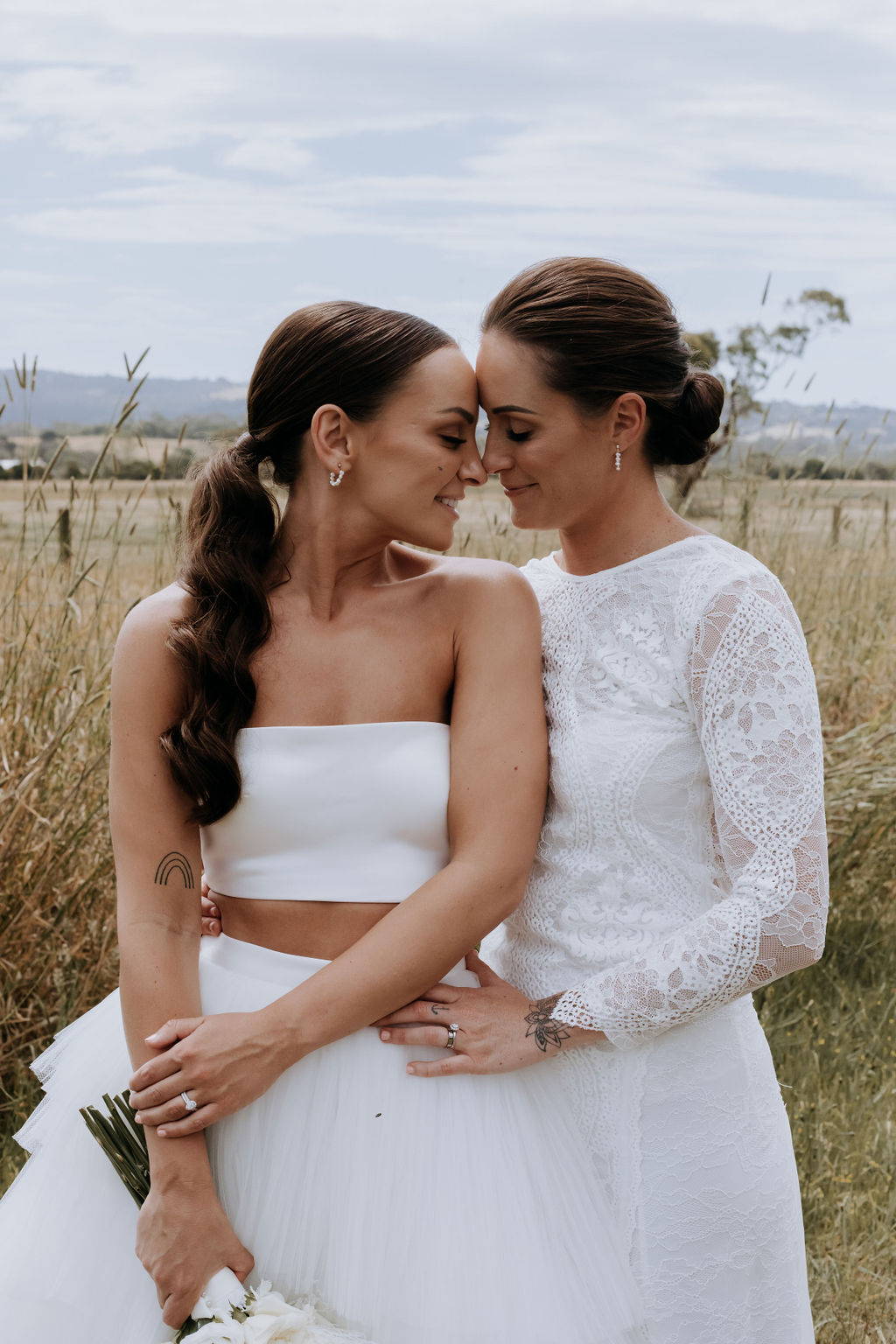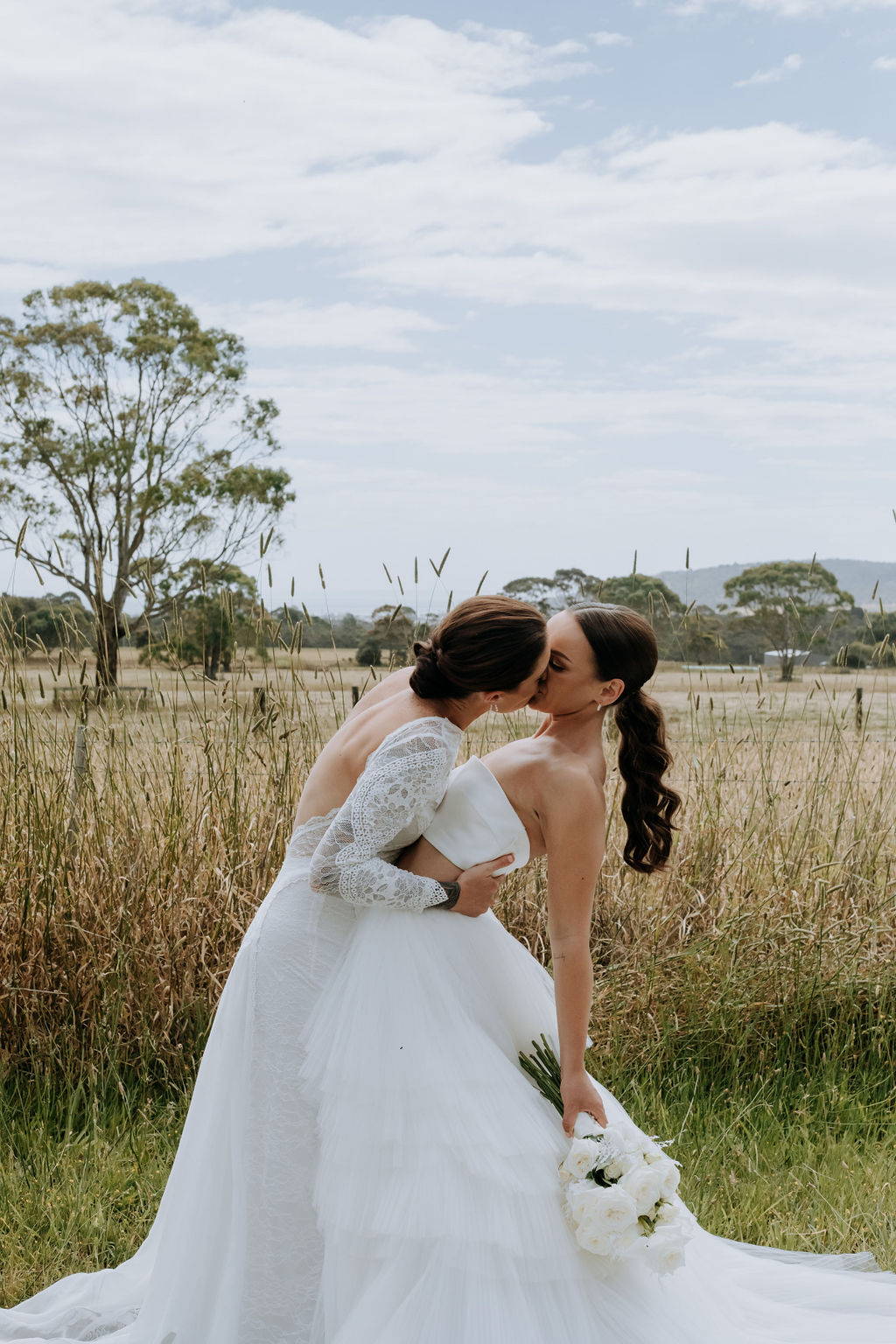 Tell us about your hair and makeup look and the accessories you chose…
Gabi: I had my hair up in a bun, I didn't want to worry about it during the day, Make up I asked for it to be minimal and natural. Only accessories I had were my earrings that were dangly pearls. Caitlin: I chose to have my hair in a curled ponytail, Kim absolutely exceeded my expectations with delivering an epic pony! Katie nailed the makeup, giving me full coverage without looking too much. Earrings wear pearl loops!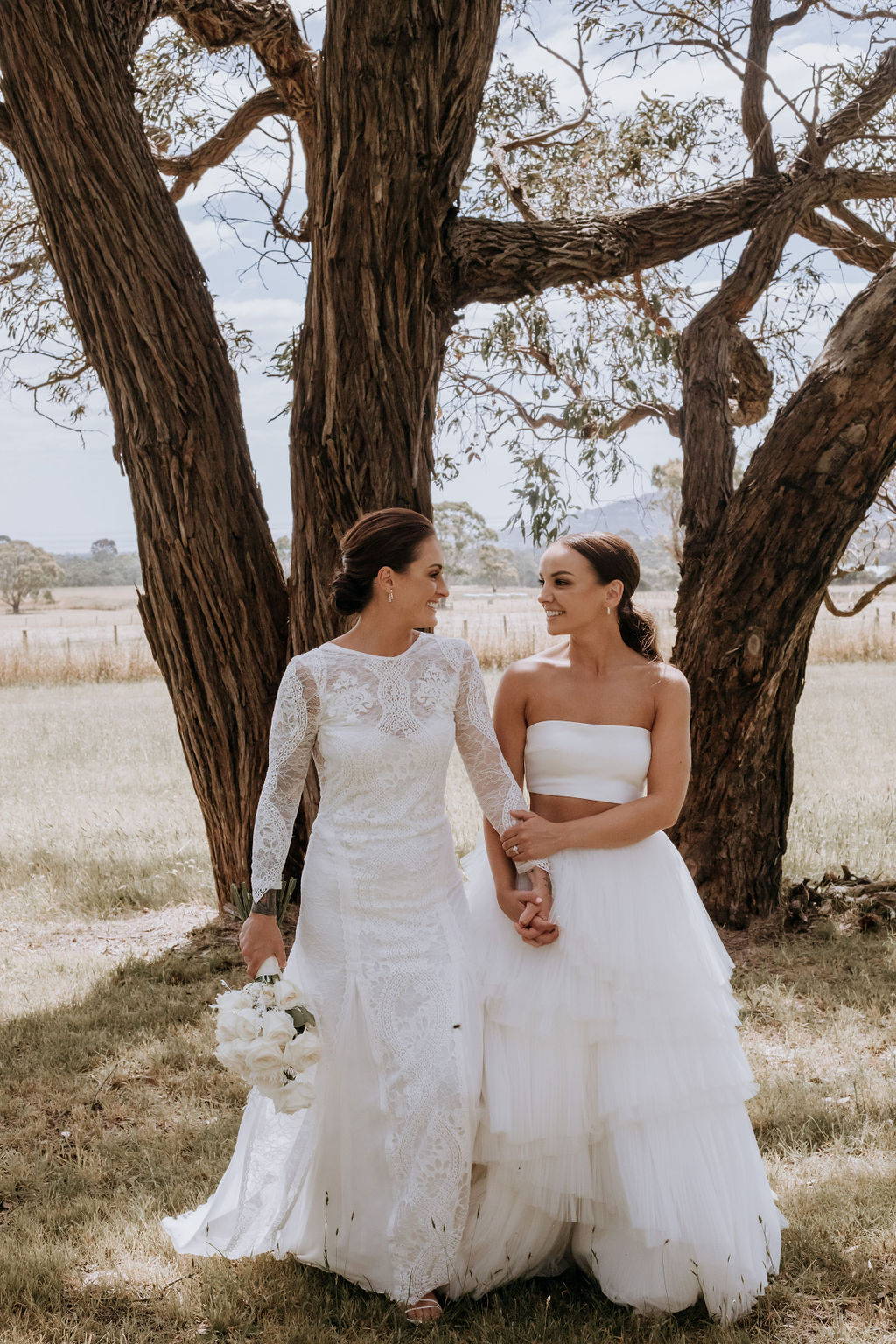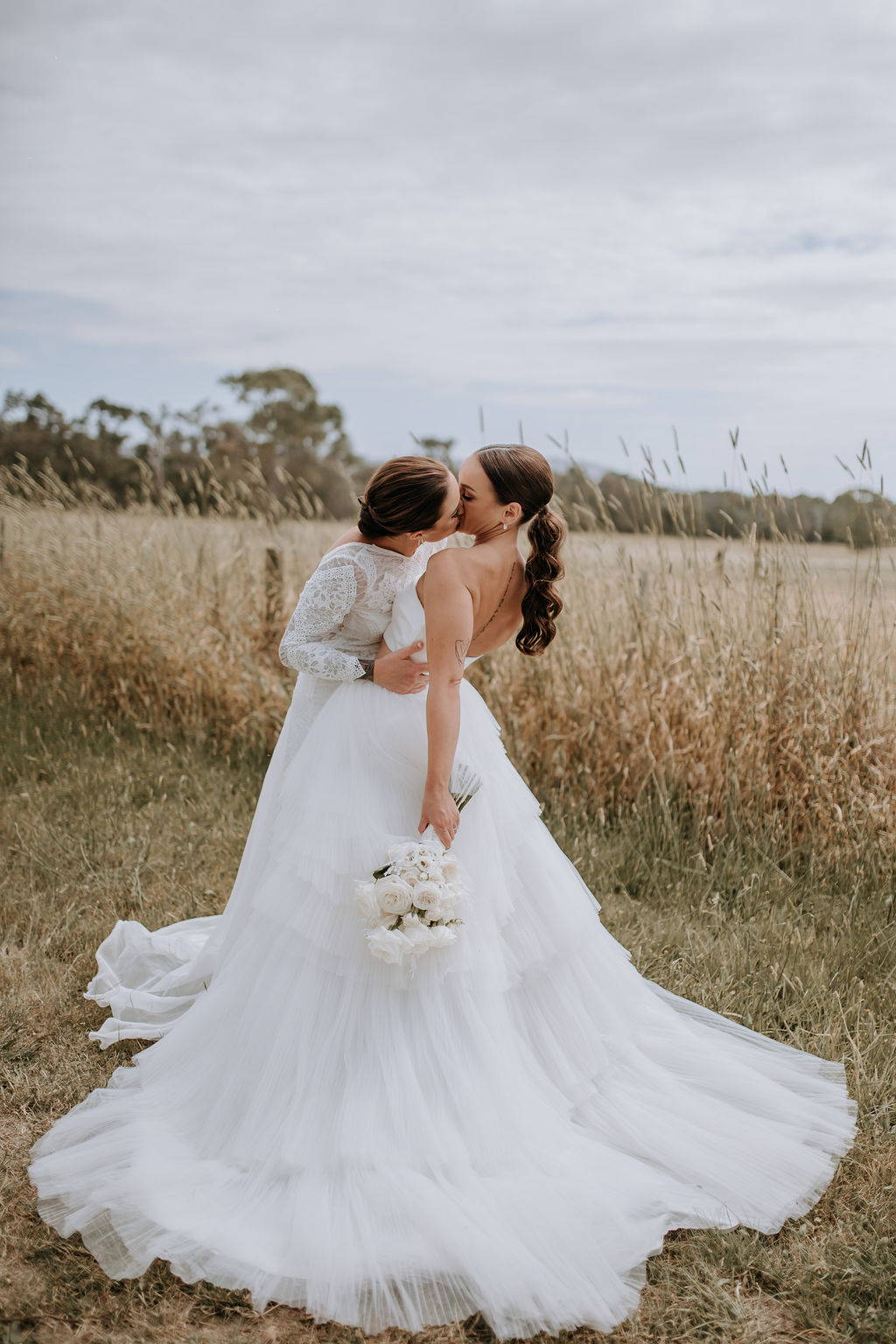 What made your day extra special?
I think having just our closest family and friends there to watch us get married was so special, it made the ceremony extremely intimate and special. There were only 15 guests in the chapel, it was so beautiful having Abbie the celebrant tell our story the way we know it and share that with our closest family and friends. There wasn't a single dry eye in the chapel, the photographers pretty much captured a photo of every single person crying.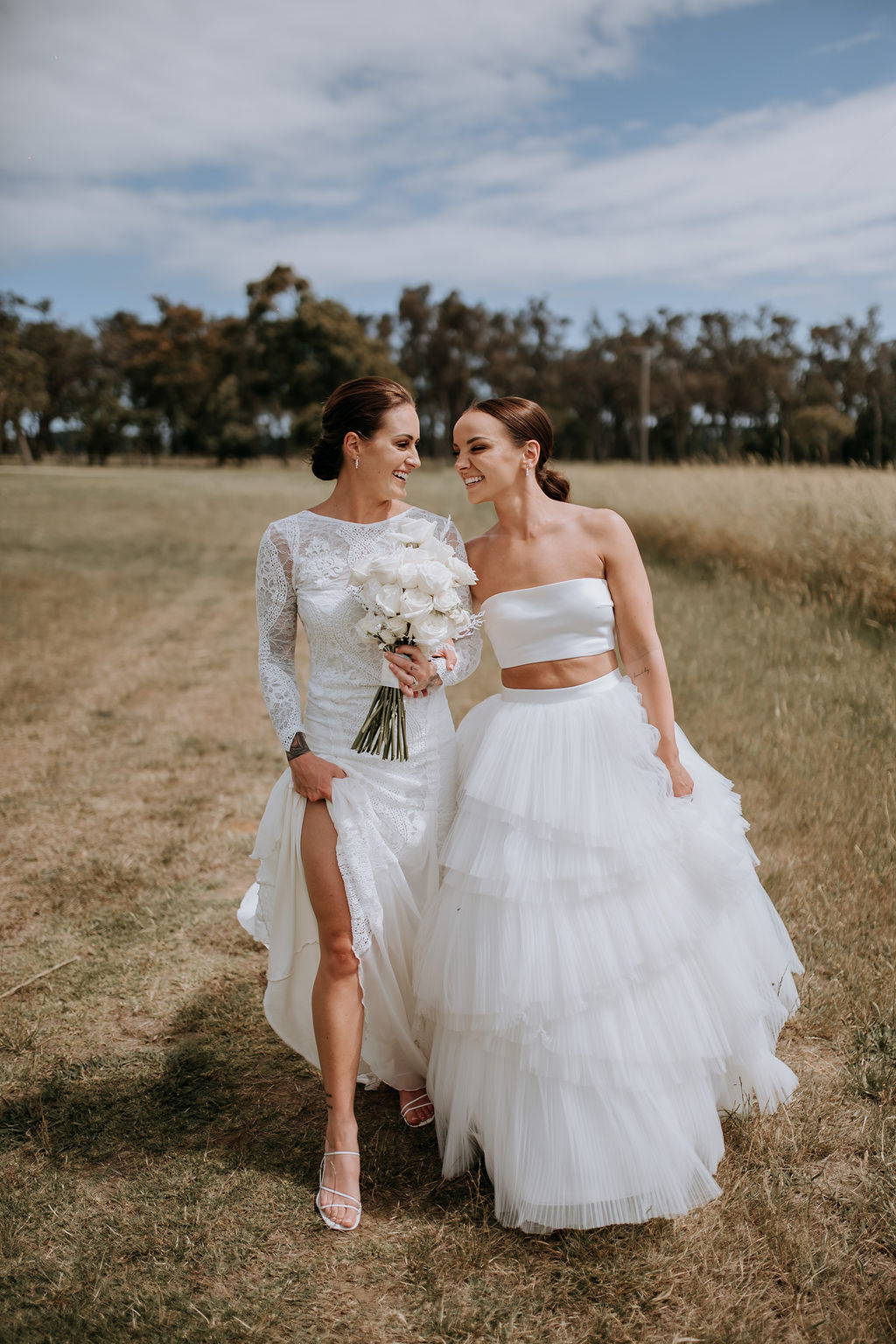 Where will you be honeymooning?
We had our honeymoon at Airlie Beach staying at Coral Sea Resort Hotel, It was beautiful.
Any last advice of words of wisdom that you can share with future GRACE brides…
Choose your day for you, think about how you want to remember it. So try to make decisions and don't ask for too many peoples opinions when your's and your partners are the only opinions that matter. Also, don't forget to steal a quiet moment together amongst all the noise.